Landscaping Insurance: The Ultimate Guide
As a landscaper, you know your business is often exposed to risks such as bad weather and slow seasons. The lawn care business is prone to accidents with machinery and lawn care tools, and let's not forget about unhappy customers who could file claims against you.
A good insurance policy would get you covered in all these situations that are difficult to predict. Here's everything you need to know about landscaping insurance and various ways it can protect you. 
Types of Landscaping Insurance Coverage
Depending on your specific needs, there are different policies for your lawn care insurance. Here are some of the main policies that you could consider:
General Liability Policy
A general liability policy covers landscaping business from costs that result from property damages, bodily injuries, third-party accidents, and different types of lawsuits. Business owners who don't have this type of landscaping business insurance run the risk of paying high costs that many small businesses can't afford to cover. 
For example, if a client trips over a leaf blower while you are working on their landscaping project, they could sue you for their injuries. And if you add the medical bills and court fees, you could end up paying thousands of dollars for one accident. With the right policy, your court and medical fees would be covered, as well as any other associated costs. 
Workers' Compensation Policy
There are many different tools and machines involved in the landscaping business. That said, the lawn care business is prone to accidents, which means that it is important to have proper coverage to protect you and your employees. 
For example, if an employee dropped a shovel and broke their foot, you would have some big medical bills on your hands as a business owner. A workers' compensation policy would cover the bills and other related expenses, such as rehabilitation expenses and time missed from work. 
Commercial Auto Policy
If you use your vehicle to transport equipment such as mowers, fertilizers, and tools, you will need a commercial vehicle policy because standard auto policies don't cover vehicles used for business purposes. 
Why Do I Need Landscaping Insurance?
Running a landscaping business is costly, especially if you are just starting it. You may think that adding premium costs to your finances will make things more difficult, but the truth is – it will make everything easier.
The reason for this is that the cost of insurance for a lawn care business is very small compared to what you would have to spend if you get sued by a customer or an employee. Also, if you are legally required to have insurance coverage in your state, the fines for not having this policy could be huge. 
Having landscaping insurance gives you peace of mind because you know that your business is covered and that your employees and customers are protected as well. Don't forget that businesses that are insured often seem more legitimate to customers than those that don't have any insurance. Having a liability policy is often considered a sign of confidence that is great for any business. 
Professions that benefit the most from having landscaping insurance are:
Landscapers
Lawn care and yard maintenance
Pesticide application
Sprinkler installation
Snow plowing and removal
How Much Does Landscaping Insurance Cost?
Usually, landscaping businesses pay a median premium of $45 per month or $530 per year for general liability insurance. Workers' compensation insurance is about \$230 per month. There are many factors that impact the price of lawn care insurance cost, including:
Exposure
Coverage needs
Industry
Landscaping Insurance FAQs
Is Liability Insurance Required by Law?
It depends on the state. Some states in the US require insurance for a landscaping company, and others don't. But even if your state doesn't require you to have this policy, there are a few reasons why you should have it. 
For example, landscaping insurance protects you from paying huge amounts for property damages and accidents, and it covers legal costs in case your business gets sued.
How Much Business Coverage Do I Need?
The amount of coverage depends on several factors, including the size of your business, your annual revenue, your location. The best way to find out how much coverage you need is to contact our experienced insurance specialists. 
Is Landscaping Insurance Tax Deductible? 
Yes, landscaping insurance is tax-deductible. However, it is recommended that you check with an accountant to learn more about this deduction for your particular industry.
What to Consider Before Buying Landscape Insurance?
You should know all the details before purchasing this policy. Make sure you have the following information when you contact your insurance specialist:
Annual revenue estimates
Information about previous claims
Payroll estimates
Do I Need Landscaping Insurance if My Clients Have Homeowner's Insurance?
Yes, because these policies are different. Your client's homeowner's policy insures them against risks associated with fire, theft, and other similar events that could cause damage to their home. Landscaping insurance, on the other hand, covers you in case you are responsible for an accident that causes third-party damages while you are working for the client. 
Confused about landscaping insurance, or need some help getting a quote for your business? Call us or fill out a quote request form and get all the information you need fast and for free! 
Get matched with a provider that fits your needs today.
Auto Repair Shops
Beauty Salon
Churches
Cleaning Businesses
Construction Companies
Contractors
Grocery Stores
Handyman Services
Locksmiths
Manufacturing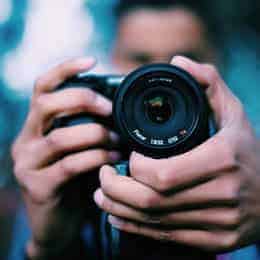 Photographers
Plumbers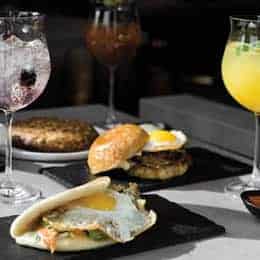 Restaurant
Retail Store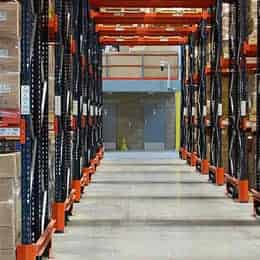 Wholesale Distribution