Commercial Vehicle Insurance
Get better coverage from trucking experts
Here's the insurance coverage We Provide for your trucks
When it comes to truckers, we deliver. Our program covers trucking operations, with or without warehousing exposures. Obtaining the right insurance for your operation is serious business, so leave it to us. We specialize in complete insurance coverage and packaged solutions for your companys needs, including: fleet, tractor/trailer, drive-away contractors, dump, bobtail, flat-bed and more!
We like to think of tow trucks as the heroes of the road, saving stranded vehicles and their owners. It's vital to get coverage specifically for your truck and your business.
Businesses turn to you to transport new and used cars as well as other vehicles short and long distances. You need to make sure your truck and everything it carries has the proper coverage you need to keep your business running.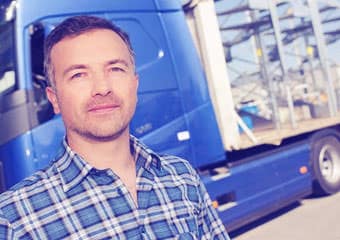 Owner operators are the small business owners of the trucking world. Your truck isn't just your source of income, it's your home. And you need to do what you can to protect it.
Food trucks give the entrepreneurs the opportunity serve the food they love, and achieve financial freedom. You need to do what you can to make sure your business is safe.
Here's what we do for you
Coverage Wherever You Are
It doesn't matter if you're cruising down the 95 on your your way to Maryland or taking route 66 to the west coast. We will be their to offer our award winning service.
Direct Quotes From Real People
Our industry experts understand the trucking industry and hidden costs of operating a truck with you directly to make sure you get the coverage you need at the best price possible.
Coverage from the top carriers
As independant agents we have our policies are written through some of the top rated carriers in the industry that specialzie in commercial vehicle coverage, that work to help you with your claims quickly and fairly.
Get help in 30 minutes or less
We think our clients say it best: "One of the things we love the most is that when we call him he ALWAYS answers and the turn around time for items needed is always less than 30 minutes and as quick as 2-5 minutes."
Commercial Vehicle Coverage
FAQ
What our 
Clients 

say

Don't take our word for it, see what some of our clients have to say
"I've worked with this insurance company for 2 years and I can honestly say they're always going above and beyond. Whenever I call someone is always available or quick to respond back. "
Jeff | Baltimore, MD
"They are extremely knowledgeable and explain everything thoroughly. I use them for multiple business accounts and plan to add more in the future.
I would definitely recommend for any insurance needs."
Aeron| Baltimore, MD
Get a Personalized Quote
Drop us a message and we will get right back to you.
Every business is different and have different insurance needs for their vehicles specific risks and the amount and type of coverage needed. From passenger vehicle to cargo van, to semi truck; they all have one thing in common: you need your vehicles to run your business. and if something were to happen to them your business would be in trouble.