Owner Operator Truck Insurance. For Less
""I needed to call in a claim, thanks to their policies I was able to get my entire truck paid in full. My old company would of given me only half the amount needed."
Keep Your trucking business Safe with the Best Owner Operator Truck Insurance
Setting up an independent trucking business is an expensive venture. But, when there is a good return on investment, it is worth every penny spent. You can be your own boss and work at your convenience. The trucking business guarantees great earning potential. Besides, you can choose to become an independent carrier or lease your trucks and services further.
Instant Access to a live agent
Better Coverage for less
5 Star Service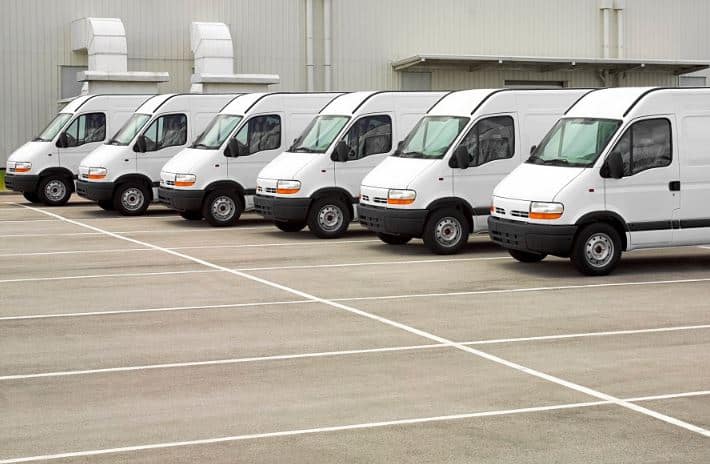 Keep Your Truck Safe  with the Best Coverage

Irrespective of the trucking vehicles you possess, the federal regulations have made it mandatory for an independent operator to purchase liability insurance with the minimum value of $750,000. Accidents involving heavy-duty vehicles such as trailer trucks are usually major ones and expenses can run into a millions of dollars. In fact, financial consultants recommend purchasing liability coverage of at least $5 million.
For trucking companies renting out vehicles to truckers, it is the responsibility of the trucker to arrange for liability insurance coverage. However, the lessee might not have enough coverage in case of excessive liability because of which you will have to bear the costs out of your pocket. Hence, you should also purchase your own coverage independently.
Owner Operator Truck Insurance Cost
There are several factors that affect your trucking insurance policy cost this includes:
The number of trucks you need to

 

insure
Your trucks size, age, model and condition
The experience and driving-record of anyone who will be operating the vehicle
Your annual coverage and routes you will cover
The types of loads you will haul
The types of coverage options you select
The amount of your deductible
How much does owner operator insurance cost
Leased Owner Operators – Most owner operator's under a lease agreement just need Bobtail, Non-Trucking Liability, and Physical Damage. The biggest factor in how much your policy will cost here is the value of your truck and trailer. If you drive an older truck the average cost might be $1,500-$2,000 per year for Bobtail, NTL, and PD. A nice new Peterbilt will be more. We'll bring you 3 brokers that understand owner-operators to compete for your business. It's quick and easy to comparison shop and get the best deal.
Owner Operators with Authority – It's no secret. owner operator truck insurance is not cheap. The average cost for owner-operators' insurance varies widely. If you have your own authority,  a 1 truck owner-operator may pay $8,000/year for their insurance, while another pays $12,500/year. It really does pay to shop around and find the insurance company that is most competitive with your type of trucking operation.
What Coverage do Owners Operators Need?
As an owner-operator trucker, you have several other coverage options that you can provide to supplement the liability insurance required by law. It's confusing to figure out what you need, so understanding how much you need to pay and how much you will get back in return will help you choose the right coverage.
PHYSICAL DAMAGE
Physical damage coverage insures the vehicle for any damages to it. Lenders make it compulsory for financed commercial truck purchases. Not only this, it must last the life of the loan. Your driving record will determine how much you pay for it; a clean driving record should cost you around 3% – 5% of the value of your vehicle, annually.
EQUIPMENT COVERAGE
It can be regarded as a branch of the physical damage policy. However, it only covers the equipment added after the purchase. The equipment includes parts such as chains and tarps.
GAP INSURANCE
Also called loan-lease-payoff coverage, this insurance option offers protection if you have a loan or lease against your commercial truck. Accidents depreciate the value of the vehicle making it difficult to pay up the outstanding loans. If your vehicle is totaled in an accident, a regular insurance policy will reimburse only what the vehicle is worth at the current time, but gap insurance will pay the difference between the actual value and the outstanding loan.
CARGO INSURANCE
Cargo insurance is a must-have for every trucking company. Along with the vehicle, you are also responsible for the freight being hauled. This policy covers goods damaged in a collision, by fire or water or lost in the theft. According to the Federal law, cargo insurance coverage should be $5000. However, customers and shippers might make a higher coverage amount a precondition to trading with you. As a thumb rule, the coverage amount should be in proportion to the value of the load.
EQUIPMENT COVERAGE
Coverage that helps cover additional equipment, such as chains, tarps and any electronic equipment added to your truck
MOTOR TRUCK CARGO
Coverage that gives you additional coverage for any of the cargo in you're hauling
BOBTAIL INSURANCE
This coverage protects your commercial tractor when no trailer is in tow including when it's being driven for personal use
NON-TRUCKING LIABILITY
Coverage that provides liability coverage when you are driving your rig for non-commercial reasons.
Get a Quote Now
Our expert insurance agents are ready to help you save on your owner operator truck insurance
Tailored Insurance For Your Business
We're a team of Fast, Dedicated and Professional insurance agents who helps keep your business safe with better insurance coverage for less.