Owner Operator Truck Insurance. For Less
""I needed to call in a claim, thanks to their policies I was able to get my entire truck paid in full. My old company would of given me only half the amount needed."
Keep Your trucking business Safe with the Best Owner Operator Truck Insurance
Setting up an independent trucking business is an expensive venture. But, when there is a good return on investment, it is worth every penny spent. You can be your own boss and work at your convenience. The trucking business guarantees great earning potential. Besides, you can choose to become an independent carrier or lease your trucks and services further.
Instant Access to a live agent
Better Coverage for less
5 Star Service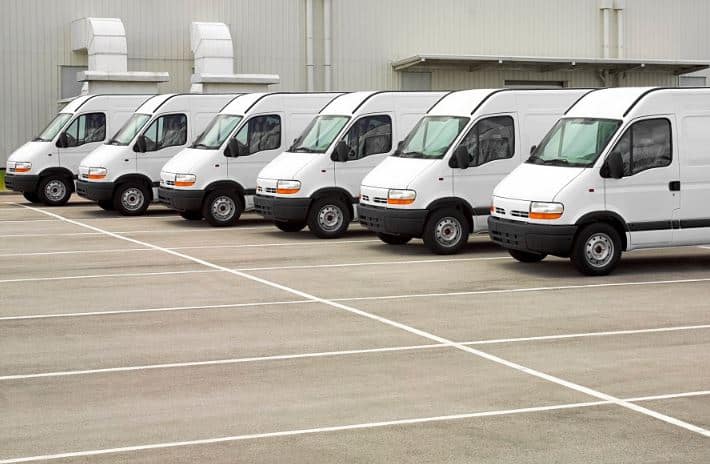 Keep Your Truck Safe  with the Best Coverage

Irrespective of the trucking vehicles you possess, the federal regulations have made it mandatory for an independent operator to purchase liability insurance with the minimum value of $750,000. Accidents involving heavy-duty vehicles such as trailer trucks are usually major ones and expenses can run into a millions of dollars. In fact, financial consultants recommend purchasing liability coverage of at least $5 million.
For trucking companies renting out vehicles to truckers, it is the responsibility of the trucker to arrange for liability insurance coverage. However, the lessee might not have enough coverage in case of excessive liability because of which you will have to bear the costs out of your pocket. Hence, you should also purchase your own coverage independently.
Owner Operator Truck Insurance Cost
There are several factors that affect your trucking insurance policy cost this includes:
The number of trucks you need to

 

insure
Your trucks size, age, model and condition
The experience and driving-record of anyone who will be operating the vehicle
Your annual coverage and routes you will cover
The types of loads you will haul
The types of coverage options you select
The amount of your deductible
How much does owner operator insurance cost
Leased Owner Operators – Most owner operator's under a lease agreement just need Bobtail, Non-Trucking Liability, and Physical Damage. The biggest factor in how much your policy will cost here is the value of your truck and trailer. If you drive an older truck the average cost might be $1,500-$2,000 per year for Bobtail, NTL, and PD. A nice new Peterbilt will be more. We'll bring you 3 brokers that understand owner-operators to compete for your business. It's quick and easy to comparison shop and get the best deal.
Owner Operators with Authority – It's no secret. owner operator truck insurance is not cheap. The average cost for owner-operators' insurance varies widely. If you have your own authority,  a 1 truck owner-operator may pay $8,000/year for their insurance, while another pays $12,500/year. It really does pay to shop around and find the insurance company that is most competitive with your type of trucking operation.
What Coverage do Owners Operators Need?
As an owner-operator trucker, you have several other coverage options that you can provide to supplement the liability insurance required by law. It's confusing to figure out what you need, so understanding how much you need to pay and how much you will get back in return will help you choose the right coverage.
PHYSICAL DAMAGE
Physical damage coverage insures the vehicle for any damages to it. Lenders make it compulsory for financed commercial truck purchases. Not only this, it must last the life of the loan. Your driving record will determine how much you pay for it; a clean driving record should cost you around 3% – 5% of the value of your vehicle, annually.
EQUIPMENT COVERAGE
It can be regarded as a branch of the physical damage policy. However, it only covers the equipment added after the purchase. The equipment includes parts such as chains and tarps.
GAP INSURANCE
Also called loan-lease-payoff coverage, this insurance option offers protection if you have a loan or lease against your commercial truck. Accidents depreciate the value of the vehicle making it difficult to pay up the outstanding loans. If your vehicle is totaled in an accident, a regular insurance policy will reimburse only what the vehicle is worth at the current time, but gap insurance will pay the difference between the actual value and the outstanding loan.
CARGO INSURANCE
Cargo insurance is a must-have for every trucking company. Along with the vehicle, you are also responsible for the freight being hauled. This policy covers goods damaged in a collision, by fire or water or lost in the theft. According to the Federal law, cargo insurance coverage should be $5000. However, customers and shippers might make a higher coverage amount a precondition to trading with you. As a thumb rule, the coverage amount should be in proportion to the value of the load.
EQUIPMENT COVERAGE
Coverage that helps cover additional equipment, such as chains, tarps and any electronic equipment added to your truck
MOTOR TRUCK CARGO
Coverage that gives you additional coverage for any of the cargo in you're hauling
BOBTAIL INSURANCE
This coverage protects your commercial tractor when no trailer is in tow including when it's being driven for personal use
NON-TRUCKING LIABILITY
Coverage that provides liability coverage when you are driving your rig for non-commercial reasons.
Get a Quote Now
Our expert insurance agents are ready to help you save on your owner operator truck insurance
Motor Truck Cargo Insurance. For Less.
"They're always going above and beyond."
We Make Motor Truck Cargo Insurance Easier
Cargo insurance will provide coverage for your cargo against all external damages caused naturally or by accident. Your trucking business will benefit greatly by purchasing cargo insurance so that you can make up for losses that may have occurred to your goods. It will protect against damage to different types of goods such as merchandise, property, wares and so on.
Instant Access to a live agent
Agents that fight for you
What You Need to Know about Motor Truck Cargo Insurance for New Authorities
Motor truck cargo insurance provides coverage in case of physical loss or theft, destruction of goods and physical damage to goods.
Situations in which you will need cargo insurance include:
Water leaks in the trailer that can damage goods

Stolen goods

Breakdown of the refrigeration unit that will lead to spoilage

Damage to the cargo while loading and unloading

Coverage for a temporary truck if your own truck goes out of commission

Debris removal coverage in the case that your cargo has strewn all over the highway, especially with substances like paints, foods or hazardous material
What to Ask about Cargo Insurance
While applying for motor truck cargo insurance, ask yourself the following questions to make sure you have all your grounds covered.
What Goods Are Covered Under My Cargo Insurance?
Don't assume that all types of goods may be covered under your insurance policy. Some policies don't cover prime lucrative items such as jewelry, liquor and tobacco because they are commonly targets of theft.
Am I under Covering or over Covering My Goods?
Sometimes it is possible that you overpay for insurance that you may not even need. On the other hand, you may not have coverages that you hadn't anticipated before. For instance, if your truck breaks down then will your insurance cover for a temporary truck that will complete the shipment?
In the Case of a Claim, How Fast Are the Services?
In the unfortunate circumstance that your goods are damaged, lost or stolen and you make a claim, is your insurance company efficient with its services so you don't have to wait too long to recover?
Will Your Insurance Broker Assure Coverage for a New Load?
Suppose you get a rare but profitable shipment of goods that aren't normally covered in your insurance policy, will your agent or company be able to get insurance for the new goods without much hassle?
A specific part of motor truck cargo insurance that deals with perishable items and that may not necessarily be covered in your general insurance policy is refrigerated freight insurance or reefer breakdown coverage.
Reefer Breakdown Coverage and All You Need to Know about It
By now you must have realized that if your trucking business deals with refrigerated items like meat, foods, ice creams and some medicines you won't find insurance easily. A liability known as reefer breakdown coverage offers protection from goods which become spoiled, lost or unusable. This type of insurance is also more expensive than others because of the high cost of maintenance — it requires a semi truck and trailer with a reefer.
However, if you do have shipments with one or more of these products that require refrigeration, then buying reefer breakdown coverage can prove to be very useful. In the case of a reefer breakdown, your expenses will be reimbursed by this coverage. Sometimes, it may not even be necessary that the reefer breaks down; a lot of companies may give a shipment of goods that is about to expire which the receiving companies will reject. With no fault of yours you may lose a lot of money in this process.
Reefer Breakdown Coverage Costs
Unfortunately, the price of reefer breakdown insurance is generally high and has risen even higher over the years because of the FDA's Food Safety Modernization Act which requires food to be of good quality. Nevertheless, shipments involving the transport of fruits, vegetables, meats, ice cream/chocolates and other perishable items can be very lucrative and give you a profit boost.
Do note that even under reefer breakdown coverage some items like tobacco, pharmaceuticals and some meats may not be covered. Be sure to ask your insurance agent for the specific items which are covered and which are not.
How to Reduce Rates on Cargo Insurance
Rates on motor truck cargo insurance policy can vary according to the type of items you are hauling. Typically, regular cargo insurance costs can vary but will offer limits between $10,000-$100,000 depending on the type of cargo being hauled.
Clearly, if you are hauling foods or refrigerated items the cost will be much higher. If you are hauling hazardous items such as chemicals or fertilizers, you will need hazmat insurance which can cost up to $12,000 a year. Similarly, if you are transporting livestock from one place to another, a special coverage known as livestock cargo insurance will cost you between $6,000-$12,000. Although these coverages cost more, their average coverage limits are also very high.
East Insurance Group is the perfect solution to all your insurance requirements. We have a broad range of insurance policies to cover various aspects of your business that you would be looking to insure. Call us today for a free quote!
Get a Quote Now
Our expert insurance agents are ready to help you save on your Motor Truck Cargo Insurance