Auto Insurance for all your vehicles
Coverage that protects all of your vehicles
Here's the Auto Coverage We Provide
Protect Your car  with Auto Insurance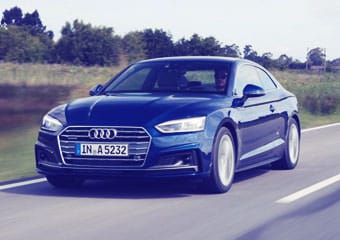 Cars
Whether you need or for driving to work or shopping, we get you lower auto Insurance rates without sacrificing coverage or service in the process.
Motorcycles
Protect your motorcycle and yourself. Get a motorcycle insurance quote for quality coverage that's more affordable than you might think.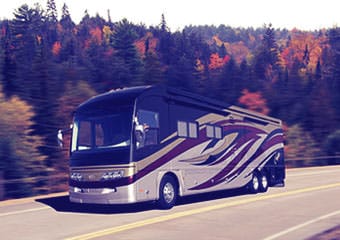 Motorhomes
Protect your home away from home. We provide the coverage you need for your motorhome that combines both auto and home coverage.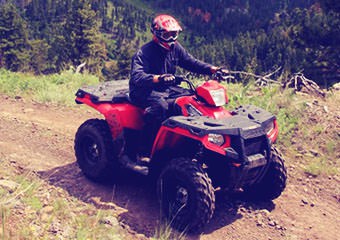 ATV's
Protection for your off road vehicle. Our specialized off-road insurance coverage is tailored to protect your ATV that auto or homeowners insurance can't provide.
Snowmobiles
Ride your snowmobile in style, knowing that it will be covered when you need it. We offer specialized Snowmobile Insurance at affordable rates.
Trailers
When you're driving cross country on a roadtrip, you can rest easy that you have the coverage needed to protect your trailer and everything in it
Auto Insurance Coverage FAQ
How Does Car Insurance Work?
Car insurance in there to help you should you get into an accident like a collision  by helping you recover from damage, injuries and expenses. The point isn't for you to make money on the accident, but it's there to protect, you and your bank account from suffering major financial hardship due to an accident, whether it's your fault or not.
The point of car insurance is about transfering the risk. If you wouldn't have insurance, the financial risk is on you in the event of an accident would be enourmous. Getting auto insurance lowers much of that risk. 
Why Is Auto Insurance Important?
You take a risk whenever you get behind the wheel. You may be the worlds best driver, but your not the only driver on the road, other drivers might not be as good as you are. An auto insurance policy provides you with a safety net for when drivers make mistakes.
Should you get into an accident you're at risk financially. Even If the accident is not your fault, if the other driver doesn't have enough insurance, you'll have to pay for all damages to your own car plus the medical bills if you're injured.
If you're at fault, you are typically liable for damages to the other person's car as well as the medical bills of the injured parties. In addition, you have to cover the repairs to your own vehicle and even the costs of legal fees if you get sued. 
What is Auto Insurance?
Automobile insurance covers motorized vehicles, which require a separate policy for property damage and liability. Motorized vehicles are not covered under a homeowners insurance policy for property damage and/or bodily injury liability situations when operated away from an insured's premises.
Insurance companies look at many details when setting the price for insurance policies. Price alone should not be the basis of your decision. There are other factors to consider, including quality of service provided, the claims process, policy provisions, and coverage limits.
What is covered in Auto Insurance?
Comparing auto insurance policies is a good idea. Rates can vary in price depending on the insurance company. Be sure to compare the same combinations of coverage from each company. With auto insurance, there usually six types of coverage:
Bodily Injury Liability – Pays your legal bills and claims against you if your car is involved in the injury or death of another person. The coverage extends to others driving your car if they are using the car with your permission.
Medical Payments – Pays accident-related medical expenses for you and your passengers. Also pays if you or your family members are injured while riding in another's car or are struck by a car while walking.
>Uninsured/Underinsured Motorist – Pays for costs related to property damage or injuries to you, your family members, or guests in your car if the damage or injuries are caused by an uninsured, underinsured, or hit-and-run driver.
Property Damage Liability – Pays your legal defense costs and claims against you if your car is involved in damage to another's property. Does not cover your property, including you auto.
Collision – Covers damage to your car caused by a collision with another vehicle or any other object, regardless of whom was responsible.
Comprehensive Physical Damage – Covers damages to your car resulting from theft, fire, hail, vandalism, or a variety of other causes.
What our 
Clients 

say

Don't take our word for it, see what some of our clients have to say
"I was in need for car insurance and did some shopping around. Spoke to a couple different agents with other insurance companies and found the guys at East Insurane Group to be the most helpful, friendly, and most of all, knowledgable. "
Mark | Baltimore, MD
"Mike stuck with me through thick and thin, even when I was struggling to make payments on time. It wasn't like dealing with a faceless and heartless agent. His customer service is above par and his fidelity to his clients goes beyond the hours of 9 to 5."
Stacy | Towson, MD
Get an Auto Insurance Quote
Drop us a message and we will get right back to you.
When it comes to buying the right insurance, talking to a real person can make a big difference. We're always here to answer your questions and get to know you and your insurance needs! We also work with you to find all the available discounts that can help to lower your auto insurance costs. And when it comes time to file a claim after a loss, we'll be with you the entire time, so you can recover as quickly as possible.