Hot Shot Trucking Accident Statistics
Around 130,000 people are injured in commercial truck collisions every year.
22% of accidents result caused by commercial trucks result in injuries to the drivers, as well as the passengers in the other vehicles.
70% of accidents caused by commercial trucks result in property damage.
According to the U.S. Department of Transportation, 2014 in 2013 there was a 13% increase in truck collisions resulting in around 111,000 injuries and around 3,904 deaths.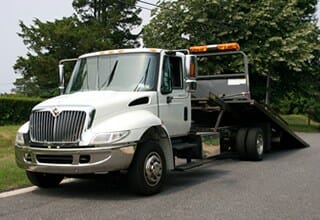 What Is Hot Shot Trucking Insurance?
Hot shot trucking insurance is meant for the truckers who specialize in accelerated or expedited transportation of cargo. Very often, the terms "expediter's insurance" and "hot shot insurance" are used in place of each other.
Usually, hot shot truckers transport small loads of cargo and they operate short distances. These transporters usually haul items to a customer who does not have plenty of time or does not require a large rig for the haulage of freight.
Also Read about:

Long Haul Trucking Insurance?
What You Need to Know About Hot Shot Trucking Insurance
Hot shot or expedited trucking began during the oil exploration times in Oklahoma and Texas. Hot shot drivers usually brought supplies required for the oil rig and other kinds of equipment that were usually used on the drilling worksite.
As any hold up in getting supplies could cause the entire operation to get delayed, usually, hot shot drivers were stationed on the worksite itself or were on-call, so that they could bring whatever was required by the crew very quickly without the operations of the oil rig being interrupted.
The concept of hot shot trucking is different from other types of trucking as this is usually used in emergency situations or when the cargo is required very quickly, mostly within 1 hour of the time of call out. Usually, hot shot trucking makes use of regular pick-up trucks to carry the cargo; however, at times larger trucks may be used if required.
The hauling of hot shot cargo is quite sought after by truckers; however, hot shot cargo loads may be difficult to come by and usually, when hot shot loads are involved, the truckers need to drive extra hard in order to meet the tight schedules. However, many truckers prefer to haul hot shot cargo, as they come with higher pay per mile and premium rates.
Typically, a hot shot truck insurance must have the following coverages:
Liability Insurance
The FMCSA requires hot shot truckers to carry at least around $750,000 in liability. Most of the shippers and load brokers require a liability of $100,000 before the cargo is released.
Physical Damage Insurance
The physical damage coverage insures your truck in the case of any damage and the insurance is an umbrella insurance which includes:
Comprehensive Insurance: This protects the truck in the case of fire, theft and other types of non-collision damage.
Collision Insurance: This protects your truck in the case of any collisions that may occur on the road.
Cargo Insurance
The federal statute requires cargo limits of $5,000; however, a limit of at least $100,000 is required by the shippers. If your hot shot truck is carrying any hazardous material or oil, such loads will need special endorsements. And, if the trailer is carrying multiple loads at a single time, then each BOL requires a $100,000 coverage.
Bobtail Insurance
The bobtail insurance usually insures Class 7 and 8 rigs, not attached to trailers. This insurance is extremely important for hot shot truckers who drive big rigs, as the bobtail insurance fills any gap left by the standard liability coverage. This insurance is not applicable for hot shot truckers driving 1-ton trucks.
How to save money on your premiums
You can save money on your big rig insurance premium if you pay the entire amount at the start of the year compared to if you pay it in monthly installments.
By opting for a higher deductible amount, i.e. the amount paid as a payout after an accident, you can reduce your annual premium amount. However, this will cause the payout amount in the case of an accident to be much higher.
You can request for a lower limit, which is the maximum amount that the insurance company will pay you after an accident. A lower limit does not really protect you in the case of a huge loss; however, you can save on the amount of premium you pay. But, you must take care to follow the minimum limit laws mandated by your state.
Various insurance companies calculate risks differently and so offer different prices. So, it is a good idea to compare the policies offered by various companies, so that you are able to find the best big rig insurance.
Insurance Discounts For Big Rigs
By paying the entire premium amount at the start of the year, you can save up to around 25% on the premium amount compared to if you pay in monthly installments.
You can check with your insurance agent for discounts and check for the ones you qualify for such as safe driver discounts, veteran discounts, discounts for bundled coverage, discounts for installing GPS and other safety devices in the big rig, etc.
How Can I Save Money on Hot Shot Trucking Insurance?
You can save on your hot shot trucking insurance by the following ways:
By raising your deductible limit, you can save money on your insurance, provided you have sufficient cash reserves.
Ensure that your policy mentions your radius of operations, especially if you do not travel beyond 500 miles or go outside the state.
Paying via ETF transfer can help to save money on your processing fees.
Ask for the discounts available for hot shot truckers.
By paying the entire premium amount in full, you can save money.
Getting quotes from different insurance brokers can help you get the best insurance coverage for the least cost.
Hot Shot Trucking Insurance Discounts
If you pay your entire premium in a lump sum amount, then you can get a discount of around 15%.
If you have been in the trucking business for around 3 years, you can get a discount of around 4%.
Having a commercial driving license can get you a discount of around 2%.
So, if you have a hot shot trucking business, then it is a good idea to get your trucks covered that can protect you from losses in case of any accidents or any other incidents. You can call us for any of your hot shot insurance requirements and we will be happy to help you.
Our insurance agents are available to guide you.