Physical damage insurance is actually an umbrella term that is used to describe a bundle of auto insurance policies that protect your vehicle. This insurance provides "full coverage", which means that it provides both damage and liability coverage.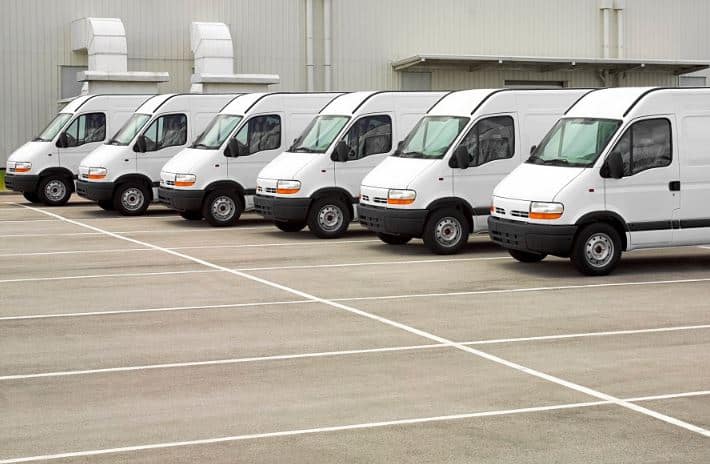 Keep Your Auto Fleets Safe with the Best Coverage
 Physical damage coverage, therefore, consists of three main types of coverage:
Collision insurance

Comprehensive insurance

Fire and theft with Combined Additional Coverage (CAC) insurance
To fully understand the complete coverage, you must take note of the particulars. Let's take a look, shall we?
If you guessed that this insurance auto policy protects your vehicle in the case of collisions, you guessed right! Collision coverage insurance protects your vehicle if ever it is damaged in an accident or collision, covering the repair or replacement costs, provided:
Your vehicle collides with another object

Your vehicle rolls or overturns over due to the impact of the collision
Also referred to as "Comp" and "Other Than Collision" (OTC) policy, an insurance company can fill in the gaps through comprehensive insurance that collision insurance leaves behind. Thus, comprehensive insurance provides coverage to your vehicle if it is damaged for any reason other than a collision. This means that it provides coverage in the following cases:
Theft

Fire

Riots

Hail, windstorms, water, or flooding

Explosions including earthquakes

Vandalism

Damage caused by birds or any type of animals

Breakage of glass

Damage due to any missiles (military missiles excluded) or falling objects
Note that it doesn't cover bodily injuries, since your body is not your vehicle. But there are other types of policies for injuries and death (usually under the umbrella of life insurance).
This type of insurance keeps you from experiencing a total loss of actual cash value of your vehicle and other property that gets damaged in a wide variety of cases, especially for property and vehicles that are not under warranty.
This type of coverage is similar to the coverage provided by comprehensive insurance policies, except that it is more limited. This insurance only provides coverage in certain situations where damage is not caused by collisions and does not cover windshield claims. This type of insurance coverage was originally designed for the trucking industry. It's why it is often referred to as trucking insurance. 
It is important to remember that each type of coverage only provides coverage for specific causes of damage, and can be purchased separately at the cost of your insurance costs rising. Because remember, more coverage means a higher insurance cost!
It's safe to assume no individual wants their car to be damaged or face repairs. Therefore, when a car insurance policy provides full coverage in every possible situation, it is wise to use it! If you're looking to protect your vehicle, physical damage coverage is for you.
Additionally, if you have a loan on your vehicle or have leased your vehicle, physical damage coverage is a wise choice as it can protect you from various expenses in the case of accidents. It is even compulsory to have physical damage insurance when you lease a vehicle or take a loan to purchase it. In the latter case, the company or bank that grants the lease or loan (the lender) is recorded as a "loss payee" in your account, meaning that in the case of the car being damaged beyond any repair, the company will pay the balance of the loan to help ease your financial burdens and expenses.
However, if your vehicle has been fully paid for, physical damage coverage is only optional. Despite this, it's always great to have both collision and comprehensive coverage because better safe than sorry, right?
Commercial Fleet Insurance FAQs
Exceptions and Restrictions to the physical damage policy
Collision insurance must be purchased with either comprehensive insurance or CAC insurance.

Physical damage insurance does not apply to non-owned trailers. These include vehicles that are under the "trailer interchange agreement".
The Average Cost of a Physical Damage Policy
The cost of a physical damage insurance policy depends on the value of the equipment you own, the value of deductible you have chosen, and the type of coverage you choose. Additionally, in the case of trucks, the following types of coverage can be endorsed for additional costs:
A combined deductible for your truck as well as your trailers

Any coverage for personal belongings

Coverage for electrical equipment

Chains, tarpaulin, and other "binder" coverage

Footing the expenses for a rental truck while the owned truck is unavailable

Increased towing limits
Accidents can be heavy on your savings and your finances. Therefore, unless you can afford to self-insure your vehicle, physical damage insurance & auto liability insurance (which may or may not include property damage liability) will help protect your vehicle in most circumstances. You can always ask for insurance quotes from the commercial insurance companies or agents you come across, to test the waters. And watch for the disclaimers in tiny letters!
Some events can be foreseen and prevented, while for all else that a motorist may meet on the road, there is physical damage insurance!
What Is Physical Damage Insurance?
Physical damage insurance is a type of insurance that protects you from several physical damage issues that may happen to your commercial vehicle or fleet. The most important part of the package would be collision insurance, which protects you from collision accidents on the road, regardless of whether the truck is running.
A comprehensive insurance package covers the vehicle from issues like theft, riots, vandalism, damage caused by animals, glass breakage, hail, windstorms, flood, explosions, and other unexpected incidents. Some insurance packages may also combine both the functions and give you a hybrid insurance package. Even though there are some restrictions, physical damage insurance is a great way to save money.
Our Vehicle Insurance agents are available to guide you.