Builders Risk Insurance Texas: The Ultimate Guide
Whether you are a property owner, a contractor, or a developer, you certainly need to have builders risk insurance so you can be protected from experiencing losses in case some unfortunate situation occurs.
If your property is in Texas, and you have a construction project going on, it is only best to get yourself builders risk insurance so that you can get the most appropriate coverage and risk policies for your property. 
But what is builders risk insurance in Texas really all about? What is the coverage for this kind of insurance? How much does this insurance policy cost an insurance holder? Here's everything you need to know.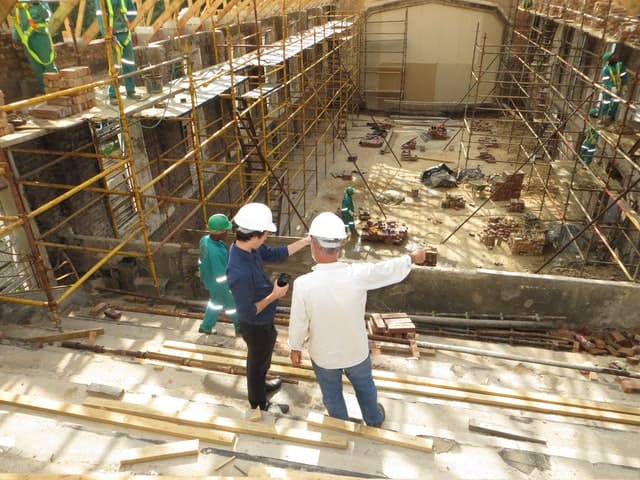 What is Builders Risk Insurance in Texas?
Texas builders risk insurance is a kind of risk policy that is particularly created to offer protection to a property owner or a contractor while their structure is in the process of construction. Builders risk insurance is also called course of construction insurance.
A builders risk insurance policy may be used for both already existing property that is currently under renovation or for a structure that is presently being built. This type of risk insurance intends to provide protection in the event that some damage occurs at the job site such as theft, vandalism, hail, fire, lightning, etc.
A builders risk policy can be obtained for various construction projects and properties that include housing construction both multiple housing projects and single-family homes, commercial real estate, residential renovations, new residential projects, and the like. 
Apart from the owners or the contractors, all involved parties in the construction must also be insured and must have their own policy coverage so they too can be protected. Some of them may be subcontractors or even the bank if there is a loan involved in the project. 
How Much Does Builders Risk Insurance in Texas Cost?
If you are a contractor or an owner in Texas, you may consider purchasing building risk insurance available in short periods such as 3 months, 6 months, and 12 months. 
However, if you have not yet completed your project after the policy coverage ends, you may be allowed to extend your builders risk insurance policy at least once.
The cost of a builders risk policy varies, but it usually ranges between 1% and 3% of the total expense of the build — and will also depend on the type of exclusions as well as the coverage that you will choose as part of your risk policies. To have an idea about the maximum amount that you can allot for the insurance, you may base it on your build budget.
An insurance builders risk is calculated based on several different factors such as the total cost of the materials used, cost of labor, and the value of the property. But then again, the amount of a builder's risk insurance varies depending on the project.
Projects that make use of costly materials and have high costs of labor also mean having insurance that has a bigger coverage limit to ensure that the policyholder also gets the most protection. Builders risk insurance in Texas can certainly be very expensive, but insurance companies also have a way to help you save some money and this can be through a master policy. 
Computing for a builder's risk insurance also needs to consider some other factors like the location, the term of the coverage, the amount of premium, and the kind of construction. To have a lower premium to pay each month means having a higher deductible.
One of the best ways to get a lower policy is to talk to an experienced insurance agent who can create an offer according to your specific needs. East Insurance Group offers builders risk insurance in Austin, Houston, San Antonio, Dallas, Frisco, and all other cities in Texas.
Texas Builders Risk Insurance Texas Requirements
Builders risk insurance in Texas covers your property in case of natural or artificial damage. Texas requires either a project owner or a contractor to purchase insurance to protect in case the property gets damaged during construction. 
What Builders Risk Insurance in Texas Covers
Buildings: The policy covers buildings and structures at the premises, including foundations, fixtures, machinery, equipment, and supplies used for construction.
Profits: Builders risk insurance in Texas also covers profits which means that contractors can be reimbursed for the pro-rata percentage of profit that is earned after the date of the loss.
Equipment Breakdown: Insurance covers damage to covered property caused by mechanical breakdowns. 
Electronic Data: Texas builders risk insurance covers research and replacement of important documents and electronic data lost in a covered risk. 
Testing: In case of a physical loss caused by electrical, mechanical or hydrostatic testing, builders risk insurance in Texas can provide coverage. 
What Builders Risk Insurance in Texas Doesn't Cover
Builders risk insurance in Texas doesn't cover the land beneath the building and the water on the premises. It also excludes specific property located outside buildings such as trees, plants, and lawns. The policy also often excludes earthquakes and floods. 
Who Typically Pays for Builders Risk Insurance?
Usually, builders risk insurance is the responsibility of the owner or the general contractor.
Does a Builders Risk Policy Cover Liability?
Builders risk policies typically don't cover liability for accidents and injuries in the workplace. You can, however, purchase a separate liability policy as an addition to the course of construction coverage. 
How Long Does the Insurance Last?
Builders risk insurance usually lasts from 3 months to 1 year. If there are no claims, the policy can be easily renewed.
Still confused about builders risk insurance in Texas, or do you need some help getting a quote for your business? Contact us today and get all the information you need fast and for free! 
Get A Quote And Get Coverage Today
Our Insurance agents are ready to help you out.