Everything You Need to Know About Barber Insurance
As a proud barber shop owner, you provide high-quality service to your clients. You help your clients feel good about themselves, and you love seeing them leave your chair satisfied. After all, the positive impact you have on their lives also influences the growth of the grooming industry.
But when you are handling sharp objects and potentially hazardous products for a living, it might be a good idea to consider having the right insurance in place. It's important to keep in mind that mistakes and accidents can happen to anyone, even to the most seasoned professional barbers. And if you accidentally cut a client, you could face a compensation claim.
Luckily, barber insurance can protect you in case something goes wrong and a client gets injured. Here's what you need to know.
What is Barber Shop Insurance?
Barber insurance is coverage that protects your business against the potentially dangerous effects that are common to barbers, such as:
Slips and falls
Facial cuts
Stolen equipment
Employee illness
As a barber, you are facing all kinds of risks on a daily basis, and that includes managing a lot of expensive equipment. Having the right barber shop business insurance might be the best option to help you avoid the financial pressures that can result from these kinds of incidents.
With the right barber insurance, you can protect your livelihood and make sure you are covered for the unexpected, as well as cover for big claims like injuries and damages.
Types of Barber Public Liability Insurance
As a barber, you rely on using sharp razors and scissors daily. You also get close and personal with your clients a lot. While this may be the very reason why you love your job, it's also something that makes you vulnerable to other risks, no matter how experienced and skilled you are.
When it comes to finding the suitable barber shop insurance for your business, you should consider investing in a policy that provides generous limits for both general liability claims and professional liability claims.
The difference between these two is that general liability is the risk you assume by allowing customers to walk onto your property. Usually, this is known as "slip and fall" insurance. This barber insurance policy usually applies to general risks like customers tripping over and injuring themselves at your salon. In this situation, a customer can hold you liable for their damages.
For example, paying the average cost to defend a slip and fall lawsuit can range anywhere from $25,000 to $50,000. This could become both a financial and legal nightmare. In this case, having barber insurance would be helpful.
On the other hand, professional liability, also called malpractice insurance, is the type of barber shop insurance that covers injuries or other events of loss that happen during providing your unique service. For example, if your razor slips during shaving and you accidentally cut your client, professional liability insurance will protect your business in this event.
What Does Barber Insurance Cover?
As a professional barber, you should consider insuring your business in case something unpredicted happens. However, you should also make sure you have the right type of barber insurance in place too.
Here's what barber shop insurance covers:
Employer's Liability
Employer's liability insurance is a legal requirement at barber shops that employ staff. In case an employee becomes injured or ill, they could file a claim against you. Employer's liability insurance covers the costs you are legally required to pay in this case.
Contents and Stock
A barber is not a barber without their professional tools. Your razors, scissors, gel, wax, and other expensive equipment are valuable to you. That's why you should consider insuring it against theft, loss, and damage.
With contents and stock barber insurance, you can also cover other business essentials, like computers or chairs in your barber shop. Also, some insurance companies offer barber shop insurance for goods in transit. That means that when you are carrying expensive equipment from a venue to another, this policy covers for potential damages or theft.
Premises Cover
Premises cover is an important barber shop insurance policy for owners who are based at home or own a barber shop. If there is an unprecedented event such as a fire or flood at your premises, and the building is damaged, this policy covers the costs of repairs and reinstatement.
Personal Accident
Personal accident policy covers payment for anyone in your business who is unable to work because they've been injured in an accident, whether in a business or personal capacity.
Some insurance companies cover costs in case of death, accidental loss of limbs or sight, or if someone in your business becomes permanently disabled after an accident.
Business Interruption
Insurance companies also offer a business interruption policy that covers barber shops for reduced turnover. For example, if a fire or flood damages your stock, equipment or premises and it prevents you from working, this policy will cover for you.
Legal Expenses
Legal expenses insurance covers the potential legal costs of providing lawyers and taking action against common legal problems, such as disputes with suppliers or clients.
Mobile Barber Insurance
For mobile barbers, each day is an adventure. Different clients, different locations, different requests, and different risks. It is, therefore, important to have good insurance for mobile barbers that can keep up with your specific needs. Also, many insurance companies offer to cover your business contents at home or on the move.
How Much Does Barber Insurance Cost?
On average, barber shops in America spend between $350-$750 per year on general liability insurance. There are several factors that impact the cost of barber shop business insurance, including:
Location
Deductible
Number of employees
General aggregate limit
Per-occurrence limit
To lower the cost of the barber insurance, you can purchase it as a part of a business owner's policy (BOP) instead of a standalone policy. A BOP is a more comprehensive solution that includes multiple forms of coverage, such as property insurance and business interruption.
Do I Need Barber Shop Insurance Before I Start My Business?
If you are just starting your barber shop business, you should probably consider getting insurance for your business before your first interaction with customers.
While the cost of barber insurance may seem high for brand new businesses, it's always best to be proactive when it comes to protecting your most important assets.
One of the best ways to learn about barber insurance quotes and what would be the best option for you is to contact an insurance specialist.
If you liked this article, make sure you read more about Beauty Salon Insurance!
Get matched with a provider that fits your needs today.
Auto Repair Shops
Beauty Salon
Churches
Cleaning Businesses
Construction Companies
Contractors
Grocery Stores
Handyman Services
Locksmiths
Manufacturing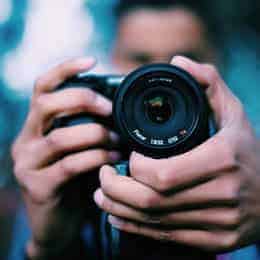 Photographers
Plumbers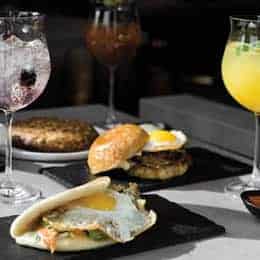 Restaurant
Retail Store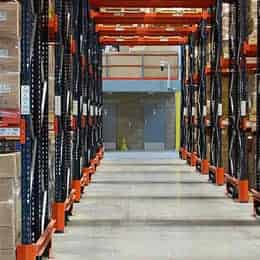 Wholesale Distribution