Business Interruption Insurance: Everything You Need To Know
Business interruption insurance protects you if your business cannot operate due to a covered incident. You can be reimbursed for the lost business income and other expenses. 
Sometimes referred to as business income coverage, this insurance is a valuable tool for protecting your business's financial health when a covered peril — such as a fire or vandalism event — limits your ability to keep the doors open. 
But how does it work, and how much does it cost? Read on to learn everything you need to know. 
If you have questions or want to check the current prices, you can contact us today and get all the information you need fast and free! 
What Is Business Interruption Insurance?
Business interruption insurance is one component of a business owner's policy (BOP) and provides financial support if you have to shut down your company for some time. 
That is a basic business interruption insurance definition, but there's much more to know. Let's break down some of the most important aspects of this type of business insurance.
How Does Business Interruption Insurance Work?
Your reimbursements typically become available when a covered incident occurs. This could be an event like a falling object, fire, theft, or lightning strike that requires your business to leave your building. 
Typically, the building becomes uninhabitable by the business due to the repairs needed from that event. 
When this occurs, business interruption coverage may provide financial support for:
Lost Revenue: This includes any revenue the company would have earned if the business was operational.
Loan Payments: Payments towards loans, such as equipment loans, that you may need to make during the closure period.
Rental Costs: This could include mortgage payments, rent, or lease payments associated with your business space that need to be paid during closure. 
Payroll: Payroll costs for the time employees cannot work due to the event. 
Taxes: Any taxes associated with that period of lost revenue, including monthly or quarterly taxes. 
Relocation Costs: If you have to move your business to a new location or a temporary location due to the damages or repairs at the property, the cost to relocate may be included. 
Training Costs: If you need to purchase new computers, machinery, or other equipment for new employees, this insurance will help cover the training costs needed.
Extra Expenses: This could be things like the cost to rent a new location to run your company for some time or other costs caused by the incident.
Civil Authority Ingress/Egress: In situations where the government mandates the closure of a business's premises, which causes financial loss, the policy may cover lost earnings.
But business interruption insurance does not cover everything. Here's what it does not cover:
Broken or damaged items from the event
Undocumented income not listed on a business's accounts or financial records
Flooding and earthquake damage (these require a separate policy) 
Utility costs 
Viruses, infectious diseases, or pandemic-related losses such as due to COVID
How Much Does Business Interruption Coverage Cost?
Business interruption coverage costs differ from one business to the next but typically range from $500 to $1,500 per year. Some policies may be as high as $3,000 per year or higher for high-valued businesses with many liabilities. 
Factors that impact the cost of this coverage include:
The amount of revenue the company generates that's likely to need to be replaced
Location as the cost of operating a business differs in one region to the next
The number of liabilities the company has
Property values in the area because this impacts how much rent the insurer pays out to move the business to another location 
Amount of risk associated with the business, such as a restaurant having a higher risk of damage due to fires than an office building 
The number of employees you have as the policy may need to cover employee income
Prior claims experience, such as the number of times you've filed a claim in the past
Also, consider the impact of business interruption insurance coverage limits. Like many policies, this coverage has an upper limit, or the maximum the insurer will pay for a covered event. The more insurance you purchase – the more coverage you want – the higher the insurance cost.
Did you know that 40% of small businesses forced to close from a disaster never reopen? Make sure you're not one of them. But how much coverage do you need?
How Much Business Interruption Insurance Coverage Do You Need?
When you work with an insurance agent to create policies to cover your business, you likely will need to decide the amount of coverage you need. The insurer will provide recommendations for this amount based on the above information, but you must consider the value of that coverage to your business. Is it enough to help you keep your business financially stable if you had to shut down for a period? 
If your losses from the event are higher than your coverage limit, you have to pay out-of-pocket for those costs. Think about the following, then, before you decide how much to purchase:
How long would it take your company to get back to business if an event closed it completely and required rebuilding? 
What safety precautions are in place now to avoid a significant loss like this, such as alarm systems and sprinklers?
How easy would it be to find a place to open your business temporarily while the repairs are done? Could you do this? How hard would it be to obtain the necessary equipment and supplies?
What are the business's expected growth and inflation rate for the next year? That could indicate you need more coverage.
Considering these factors, decide how much coverage you need to have peace of mind. 
Remember, too, that this is just one component of the business insurance you need. 
What Is the Business Interruption Coverage Restoration Period?
A business interruption insurance policy will have a restoration period in most cases. This is the policy's timeframe to help cover your lost income and other expenses while you work to reopen your business. 
Check your policy carefully to know what this coverage period is, as it can differ significantly from one policy to the next. You should understand when the policy's coverage will kick in and how long it will continue. 
Nearly all policies have a waiting period before they start to cover losses — between 48 to 72 hours. That means if you have a fire on Monday, this insurance does not begin to cover your expenses and lost business income until Wednesday or later. You cannot claim the losses you incurred during that waiting period. 
Policies will typically continue for a set amount of time. This is typically 12 months or shorter, depending on your policy. You cannot extend this. If rebuilding your building takes over a year, you will no longer receive coverage for your lost business income after that set time. 
That's not to say that the insurance company will give you a full year. In fact, you have to show that you are making repairs within a reasonable and expected timeframe. Minor fire repair may need to be completed within a few weeks, for example. 
Your Obligation to Reduce Damages
When a covered event occurs, the insurance company often expects you to work to minimize any further damage. For example, if a tree branch falls and causes a large hole in the business's roof, you may need to cover that opening so that further rain damage does not occur. 
The insurance company expects you to board up, cover up, or otherwise protect the building in the event of a loss to reduce additional costs. In some cases, the policy will cover the repairs needed, such as hiring a company to board up the property or place protection over the roof opening. 
A Business Interruption Insurance Example
How does business interruption insurance coverage work in reality? Consider this example.
You operate a restaurant, and a fire breaks out in the kitchen. It causes significant damage, and you cannot continue to cook until repairs are made. 
You hire a general contractor who quotes you an estimate and states the repairs will take six months. 
At this point, you may be able to move your business to a new location if that location has the equipment and resources needed to operate the company. Your insurance kicks in 48 hours after the event and pays for you to relocate the business. It continues to pay your employees and other financial obligations until you set up and open your doors. 
Suppose you cannot find a viable location to move your business. In that case, the policy covers the lost income until repairs are made or until the coverage period runs out. 
FAQ
What Is Covered by Business Interruption Insurance?
Business interruption insurance typically covers lost net income, which financial records must verify. It also covers loan payments, taxes, employee payroll costs, mortgage, rent, or lease payments, and other related expenses because you cannot operate your business.
What Is Considered a Business Interruption?
Business interruption insurance policy waiting periods typically range from 48 to 72 hours. It is considered a business interruption if you can't do business for longer than this waiting period. This could include any damage that occurs and qualifies to receive coverage under your commercial business insurance policy.
What Triggers a Business Interruption Claim?
A cause of physical damage to a covered policy triggers access to a business interruption insurance policy. The damage must be enough to cause a business interruption, or closure of business, that lasts beyond the initial waiting period. 
What Is the Difference Between Business Income and Business Interruption?
The term business income coverage and business interruption coverage are two terms that typically are used interchangeably. There is no difference in what coverage they provide.
How Do I Know if I Have Business Interruption Insurance?
Reach out to your commercial insurance agent to determine if you have business interruption insurance. Do not assume it is a part of your BOP or other policies. You can also read through your existing commercial insurance policy to determine your coverage, the limits, exclusions, and steps to filing a claim.
Are Business Interruption Insurance Proceeds Taxable?
It is always advisable to speak to your tax professional about claims for business interruption insurance and coverage. However, this type of insurance covers the losses you suffer, with the goal of replacing the revenue the company lost specifically. The policy's compensation for income that would otherwise be taxable income may make those proceeds taxable. 
Are you still confused about business interruption insurance, or do you need some help getting a quote for your business? Contact us today and get all the information you need fast and for free! 
Get matched with a provider that fits your needs today.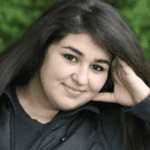 Sandy B. is a full-time freelance writer who has worked in the business insurance industry for years, working with clients and supporting other insurance brokers and agencies. For many years, she's helped agents, agencies, and other online resources develop comprehensive insurance content for their websites.