Esthetician Insurance: Everything You Need to Know
As a professional esthetician, you work hard to keep your clients' skin healthy, clear, and glowing. Thanks to your services, many people feel better about themselves. And as people continue to come to you for more guidance, it's also important to protect yourself and your career with the right type of insurance.
That said, it might be time to consider whether esthetician insurance is the right option for you.
Think about it: you perform close and physical work on your clients every day. These services, such as waxing and facials, bring you close and very personal with your clients. With this type of work, there is an element of risk involved.
Esthetician insurance is insurance designed to protect estheticians and their businesses. When it comes to protecting your business against the potentially devastating financial costs of claims, esthetician insurance might be the best way to secure your business. Here's what you need to know.
What Does Esthetician Insurance Cover?
The best esthetician insurance policies cover the liabilities that can happen to all esthetician professionals, regardless of how seasoned they are.
For example, if a customer slips in your salon and falls, they can claim a lawsuit against you. On the other hand, esthetician liability insurance could cover your business up to $3 million per year. This amount could save your business from going under due to lawsuits and other types of costs.
Let's take Associated Skin Care Professionals (ASCP) insurance, for example. ASCP covers spa operations for professional liability, general liability, and products liability. In all these situations, ASCOP covers any legal expenses that may incur in defending a claim.
Here are some of the services that esthetician insurance usually covers:
Acne Treatments
Chemical Peel
Color Consultations
Dermaplaning
Eyebrow Shaping
Eyebrow Tinting
Eyelash Extensions
Facials
Manicures
Pedicures
Salt scrub
Skin Peels
UltraSonic Facials
Ultrasound Facials
Vitamin C Peels
Waxing
Types of Esthetician Insurance Coverage
Different insurance houses offer different policies, but usually, there are several types of aesthetician insurance policies that owners can choose to protect their businesses:
Esthetician Professional Liability Insurance
Estheticians often work with potentially dangerous products and tools. Because of this, the risk of a client suffering some kind of harm is always present.
For example, if your wax burns a client during a session, they can decide to sue you for the damages they suffered. In this case, esthetician liability insurance can protect you from the financial burden of the legal process and possible settlement costs.
If you choose liability insurance, you don't need to cover the high costs of claims. Esthetician insurance policies are designed to provide the necessary financial support and cover the incidents that can happen to any esthetician. From waxing to chemical peelings, the beauty industry professionals always work closely and physically with their clients, and they need some kind of insurance in case something bad happens. Liability insurance is a type of esthetician malpractice insurance that can be essential when involved with risk.
Esthetician General Liability Insurance
General liability insurance is the primary form of esthetician insurance. Also known as "slip and fall" insurance, this type of coverage is something that almost every type of business needs.
For example, if someone slips on the smallest puddle of water on your floor, falls down, and suffers an injury, there could be a lawsuit. Again, this type of accident could happen anytime and anywhere. That said, you should consider covering your beauty salon in case a similar accident happens to you.
Esthetician Product Liability Coverage and Additional Insurances
Professional estheticians can't control everything that happens in their salons.
Sometimes items get stolen, clients have allergic reactions to products, and your expensive equipment is damaged. In these cases, there are additional types of esthetician insurance, such as product coverage, rental damage insurance and stolen equipment insurance that can help you cover the unexpected costs.
Rental damages insurance, for example, covers the expense if there were any damages to a facility that was rented up to a certain amount.
How Much Does Esthetician Insurance Cost?
Esthetician insurance costs depend on a variety of factors. Some of these factors include the size of the business and the specific coverage needs.
Let's say a business needs $500,000 in esthetician liability coverage. This business will have a different premium than an esthetician business that requires $1 million in coverage.
For all business owners, saving money is always important. However, sometimes choosing the cheapest esthetician insurance may not protect you in all situations that you need. That's why it's also important to consult insurance specialists, shop around and compare prices before making the final decision.
As for the esthetician insurance rates, some insurance companies offer one-year policies for $169. Remember that it always makes more sense to bundle insurance options — you can save money for two-year esthetician insurance coverages instead of buying two one-year policies, for instance.
How to Choose an Esthetician Insurance Provider
When researching esthetician insurance, it's important to shop around and look at what coverages the ideal policy offers. Does the policy cover general, professional, or product liability? This information is useful when comparing prices.
Additionally, you should review whether the policy is a claims-made or an occurrence limit. An occurrence limit policy covers you for a defined period of time if you have a pause in coverage but receive a claim that occurred while you were covered. A claims-made policy only covers you if the claim occurred and was filed while you had coverage.
Do Part-Time Estheticians Need Esthetician Liability Insurance?
Part-time estheticians perform the same treatments and use a variety of tools that can, unexpectedly, give rise to a claim being filed against you. Even if you don't work full time, your clients could still have an adverse reaction to a body wrap and file a claim against you.
Also, some states require estheticians to have professional esthetician liability insurance to obtain and renew their licenses. You can check the State Board to find more information before setting up a beauty salon.
Do I Need Esthetician Insurance?
Because you work on people's skin daily, you should consider having insurance that will protect you. The costs of medical care and legal defense can add up quickly and drain both your business and personal assets.
Also, if you rent space at a spa or salon, they may even require you to list them as an additional insured on your esthetician insurance policy.
If you are a business owner, you might also be interested in finding out more about insuring your commercial property.
Get matched with a provider that fits your needs today.
Auto Repair Shops
Beauty Salon
Churches
Cleaning Businesses
Construction Companies
Contractors
Grocery Stores
Handyman Services
Locksmiths
Manufacturing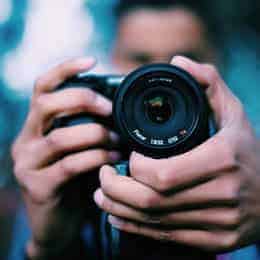 Photographers
Plumbers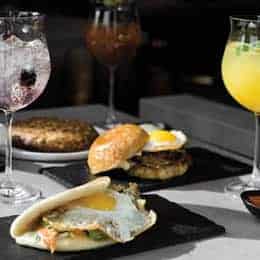 Restaurant
Retail Store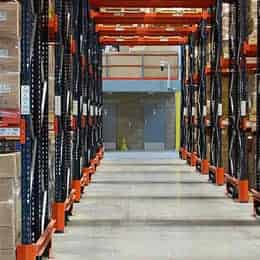 Wholesale Distribution