Videographer Insurance: What Is It, Costs, & Benefits
Videographers and photographers are among those lucky people who have the chance to make money from something they are passionate about. However, they also work with expensive equipment that can get broken or destroyed in an accident.
So how can videographer insurance help protect videographers and their work? Videographer insurance covers many risks professional videographers face, from bodily injuries to loss of equipment.
This article will discuss the benefits of having this policy, the costs, who needs it, and more. Let's dive in!
What Is Videographer Insurance?
Video camera insurance is created for professional video creators who work in various industries. It is designed to cover them in different situations, from third-party injuries and property damage liabilities to damages and loss of equipment.
Videography insurance can cover your business whether you work with weddings and events, drones, real estate videography, or even sports events.
If you choose to get comprehensive insurance coverage from East Insurance Group, you will get all the protection your business needs to succeed. With over 50,000 clients on our list, East Insurance Group can provide you with the best quotes and policies crafted according to your needs.
Related article: Catering Insurance
How Much Does Videographer Insurance Cost?
Usually, video equipment insurance costs $22 per month or $259 per year. This price is for a general liability policy that covers videographers in case of third-party property damages and injuries.
There are a few factors that have an impact on the videographer insurance cost, including:
Business location
The type of service you provide
Years of experience
Your annual revenue
The type of equipment you use
Number of employees
Claim history
What Does Videographer Insurance Cover?
In most cases, comprehensive insurance for videographers includes the following policies:
Professional Liability Insurance
A professional liability policy is also known as Errors and Omissions insurance or E&O. The policy protects from financial losses in case of negligence or not delivering the service arranged between the parties. Professional liability insurance also includes advertising coverage in case your clients get sued for defamation because of your services. Finally, this policy covers the costs resulting from a lawsuit.
Equipment Insurance
Videographers know how important their equipment is. That's why insurance for video equipment covers the replacement in case of loss or if it gets stolen while you are shooting.
Drone Liability Insurance
Videographers who have a license to operate a drone need to know that they should think about having drone insurance. This is because drone liability insurance covers repairing or replacing the drones you use for work in case they get damaged or stolen. The policy also covers you in case of property damages and bodily injuries.
Commercial General Liability Insurance
Commercial General Liability Insurance, or CGL, is especially important for video creators with studios. If your clients visit your studio, they could trip and fall and injure themselves. In this case, Commercial General Liability Insurance, also known as slip-and-fall insurance, can protect you from a potential customer lawsuit.
Commercial Property Insurance
Again, videographers who own a studio or office should consider protecting it with Commercial Property Insurance. The policy protects you from damages to the building and the contents inside your studio in case of theft, fire, flood, and vandalism. It also covers replacing and repairing the electronic devices inside your studio (some policies also cover the devices outside the studio).
Cyber Liability Insurance
Because videographers often store their customer data and files online, they are responsible for their personal information and videos. Cyber Liability Insurance can cover your business in case you become a victim of a cyber attack or a data breach and your clients sue you.
Why Do I Need Videographers Insurance?
Insurance for videographers is useful for anyone who makes videos for a living as it can protect you in various situations from significant financial losses.
Videographers face many risks while working, from having their equipment stolen or broken to having their clients sue them for not delivering the quality they previously agreed. Furthermore, your clients can get injured in your studio and sue you. Or, you could face a data breach, and your client's personal information could be stolen.
In these cases, videographers' insurance can cover you and help your business survive.
Who Is Videographer Insurance For?
As mentioned above, insurance for video production is useful for anyone who makes videos for a living and earns money through video creation.
Here are some of the professions that videographer insurance policies cover:
Video production
Video marketing
Wedding videographers
Freelance videographers
Drone videographers
Freelance Videographer Insurance
Freelance videographers can also protect their business from various risks. The cost of the insurance policy for freelance videographers depends on the risk they are facing and how much their equipment costs.
Examples of Freelance Videographer Insurance cost
General liability insurance for freelance videographers costs around $22 per month or $259 per year.
On the other hand, business owner's insurance for freelance videographers costs around $42 per month or $504 per year. Business owner's policy combines general liability and property insurance at a discounted rate.
Professional liability insurance for videographers costs around $65 per month or $779 per year. The rate will usually depend on the services you offer your clients.
Wedding videography insurance tends to be around $45 per month as well.
How to Lower the Cost of Videographer Insurance
There are a few ways to lower the cost of video production company insurance:
Evaluate equipment costs
Bundle insurance policies
Ask for discounts
Claim write-offs on taxes
The Bottom Line
So there you have it. Now that you know what videographer insurance is and how much money you need, you can manage your finances more effectively. While videographer insurance isn't required by law, it might be a good idea to have it as it can cover you in many risky situations and even save your business if you need to pay a large sum.
Are you still confused about videographer insurance, or do you need some help with getting a quote for your business? Contact us today and get all the information you need fast and for free!
Get matched with a provider that fits your needs today.
Auto Repair Shops
Beauty Salon
Churches
Cleaning Businesses
Construction Companies
Contractors
Grocery Stores
Handyman Services
Locksmiths
Manufacturing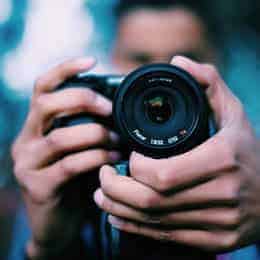 Photographers
Plumbers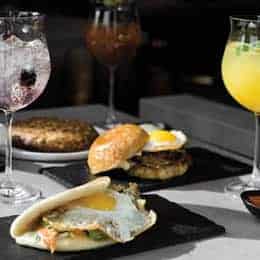 Restaurant
Retail Store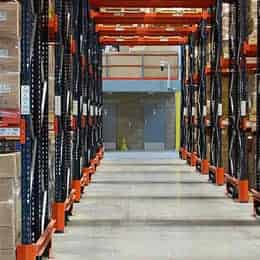 Wholesale Distribution