Esports Insurance: The Ultimate Guide
Esports is a product of the digital gaming era. The boom of creativity and innovation of human minds. Esports created a new level of thrill and competition for both the players and the viewers. However, esports is also seen as a potentially risky business. 
As more sports move toward the franchise model, it becomes more difficult to become a part of it, and teams need to work harder to protect themselves from unforeseen risks and increased costs. 
That said, there are some key areas that need to be protected and covered. Here is everything you need to know about esports insurance. 
What is Esports?
Esports is an industry of the gaming world. Like other professional sports teams, esports teams also compete in different leagues. Their teams compete with famous online games like League of Legends, Fortnite, Counter-Strike, and Call of Duty. It is popular worldwide for the player to be watched online, at live events, and even on television. You may also access streaming services for your favorite players.
The esports industry is on the professional level, and you can earn money through sponsorship, league salaries, and endorsements. The esports market is growing rapidly, and the global industry puts itself to invest and improve its services. 
However, as players continue to improve their teams and field of expertise, they bear more losses. With this situation, it's best to acquire esports insurance to protect and cover themselves against unexpected events.
Do I Need Esports Insurance?
The risks in the esports industry are similar to risks that other businesses are facing — but the gaming industry also has its own unique risks. This is why having the right type of gaming insurance can protect you whether you are trying to impress potential investors or you are hosting a tournament and you want to protect your valuable assets. 
Here are a few challenges that esport insurance addresses:
Event Risks

: Just like other big events, esports gatherings are also vulnerable when it comes to all kinds of attacks because there are so many ways in which they can go wrong. Esports insurance can help you cover potential security threats that are involved when it comes to dealing with large crowds. 

Legal Risks: There are also many compliance challenges in esports activities especially when betting and gambling are involved. Having the right insurance in place can protect you in case something goes wrong in this area.
New Risks: While esports have been around for some time now, keep in mind that this is still an industry that is developing, which means that there are new risks that will continue to appear. 
Recommended eSports Insurance Policies
General Liability
General liability insurance is a policy that covers all businesses against some of the most common risks, such as bodily injuries and property damages that occur on your premises. 
Cyber Crime
Information in the gaming industry is digitalized. Hackers can easily manipulate the contact information of your investors and sponsors. It would greatly affect your company and lose the trust of your team. Remember that even the best cybersecurity measures cannot prevent threats such as phishing, malware, spam, ransomware, and other risks. That's why it would be best to get an insurance policy coverage that ensures your protection during those series of events. That's the reason why you should check Cyber Liability Insurance and Data Breach Insurance.
Property Insurance Coverage
Theft is one of the most common crimes. In case your hotel or the event location has poor security, you have to cover your hardware or essential equipment. Property insurance coverage ensures that your equipment, including imported products, is protected.
Key Person / Contract Frustration Insurance
This is a new insurance policy recommended for those involved in esports. It provides coverage that helps you and your team recover from worst-case scenarios. Your insurance provider will adequately compensate you in case someone unexpectedly passes away or suffers from bodily injury, and therefore is no longer able to be a part of the team. It is a new strategy that can help esports businesses find replacements, which can be quite costly.
Event Cancellation Insurance
No matter how prepared you are in the event that you organize, you cannot control everything. If the event turns out to be canceled, you will suffer from a financial loss. This could lead to a huge financial impact on your business. In general, you need to insure your event. Regardless of the time and location, your team will not need to worry about cancellations.
Event Liability Insurance
Esports businesses focus on organizing events. It is a way of advertising and promoting a product. However, there are cases where you may destroy or lose some equipment. And you cannot blame someone without evidence. Also, if the venue owner finds some discrepancy, you will need to compensate them. It would be best to get event liability insurance that completely covers these situations.
How Much Does Esports Insurance Cost?
Typically, esports coverage costs between $400 and $1,100 per year for $1 million in general liability coverage. There are several factors that impact the price of the policy, including:
Location
Deductible
Number of employees
General aggregate limit
While esports insurance isn't required by law, some venues require tournament organizers to hold liability insurance before booking the space. 
If you plan to purchase insurance, it is always a good idea to select a policy that will benefit you, your company, and the players. Understanding your policy and knowing your needs and risks are what it takes to cover your company. Your insurance will also help you and your employees to focus on their jobs. 
Confused about esports insurance, or do you need help getting a quote for your business? Contact us today and get all the information you need fast and for free! 
Get A Quote And Get Coverage Today
Our Insurance Specialists are ready to help you out.
Commercial Auto Vehicles We Cover
Auto Repair Shops
Beauty Salon
Churches
Cleaning Businesses
Construction Companies
Contractors
Grocery Stores
Handyman Services
Locksmiths
Manufacturing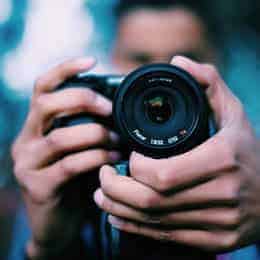 Photographers
Plumbers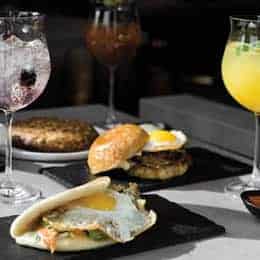 Restaurant
Retail Store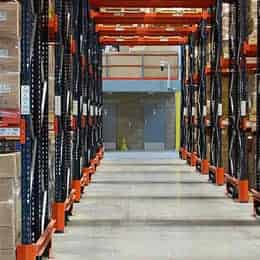 Wholesale Distribution