We Make Esports Insurance Easier
Esports is the product of the digital gaming era. The boom of creativeness and innovativeness of human minds. It created a new level of thrill and competitiveness for both the players and the viewers. Now, esports is now seen as a potential plan that you may risk in your future.
What is Esports?
Esports is an industry of the competitive and gaming world. Like other professional sports teams, esports teams also compete in different leagues. Their teams compete with famous online games like League of Legends, Fortnite, Counter-Strike, Call of Duty, and the like. It is popular worldwide for the player to be watched online, live events, and even on television. You may also access streaming services for your favorite players.
The Esports industry is on the professional level, and you can earn money through sponsorship, league salaries, and endorsements. The esports market is growing, and the global industry itself puts itself to invest and improve its services. However, as players continue to improve their teams and field of expertise, they bear more loses. With this situation, it would be best if they will avail themselves of esports insurance to protect and cover themselves against unexpected events.
Why you Need Insurance in Esports
The Esports industry is now moving rapidly towards changes and growth. Statistically speaking, gaming sports are moving to get a franchise model. This drives business advertisers to a more stable and comfortable way of living. However, this is not the case for gamers, and it creates a high market barrier that pushes them to the edge in protecting themselves. After all, the player bears all the risks and even suffers from increased costs to protect their property and passion for gaming.
The corporate investments in esports are increasing dramatically, and you do not know what the future will hold. So, protecting yourself with insurance can save you and your career.
What are the Risks do Businesses face in Esports
Esports is not just a pastime that developers developed. It is built with passion and the way to provide entertainment. If you compare the years, it has in the business industry, and the primary risks are on the management itself: the company that manages the players and the game.
With the presence of competitive leagues and tournaments, pro-esports teams rely on management functions and structures. In short, it operated and worked as a business and corporation. And you would suffer from suits and claims like a normal firm may experience. If you can manage, getting insurance specifically in your field – esports could cover all the risks. To guide you accordingly, the following are the risks that you can bear under this insurance.
Risk of Directors and Officers
The most challenging part of balancing your insurance is not knowing how to apply it. In most cases, although you are in good shape, if the market is not profitable – investors will back off.
The worst part of this is that other investors will file a case or lawsuit against you or the business directors. You have to cover the expense and cover your team and players. You may avail of an insurance policy that can support your chosen sports.
Employers Liability
Esports risk is not limited to investors. One thing that you are required to take into account is the welfare of your employees. The state mandates employers' liability. It protects the employees against unjust compensation and another mistreatment.
Cyber Crime
Information in this industry is digitalized. Hackers can easily manipulate the contact information of your investors and sponsors. It would greatly affect your company and lose the trust of your team. It would be best to avail yourself an insurance policy coverage that ensures your protection during those series of events.
What Insurance Coverage you Need to Avail
Property Insurance Coverage
Theft is one of the most common crimes. In case your hotel or the event location has poor security, you have to cover your hardware or essential equipment. Property insurance coverage ensures that your equipment, including imported products, is protected.
Cyber General Liability
The Esports industry, especially the one that provides technology, needs to have insurance that can cover cyber exposure and professional liability. No players are free from exposure because they are in the frontlines, performing their duties. So, it would be best if you get coverage that could protect them against the risks.
Contract and Key Person Coverages
It is a new insurance policy in esports. It gives you coverage that helps you recover from worst-case team impacts. Your insurance provider will adequately compensate you in case someone dies or suffer from bodily injury. It is a new strategy that can help businesses to recover from financial loss.
Event Cancellation Insurance
No matter how prepared you are in the event that you organize, you cannot control everything. If the event turns out to be canceled, you will suffer from a financial loss. This could lead to a huge financial impact on your business. In general, you need to put insurance in your event. Regardless of the time and location, your team will not be going to worry about the games.
Event Liability Insurance
Esports businesses focus on holding an event. It is a way of advertisement and promotes a product. However, there are cases where you destroy some equipment and lose some. And you cannot blame someone without evidence. Also, if the venue owner finds some discrepancy, you need to compensate them financially with the damages. It would be best if you avail an insurance offer that completely secures these situations.
Final Thoughts
The search for the right coverage takes time, and it can even consume years. In general, games are not associated with work. However, with the presence of esports, the industry is growing, and you can also experience a great offer if you have the potential. To see what it takes comes with rational decision making. Many esports insurance companies choose from, but the search for the right one can be challenging. Teams have their own needs and wants. If you work with an esteemed insurance agent, you can easily close a deal. Understanding your policy and knowing your needs and risks are what it takes to cover your company. Your insurance will also help you and your employees to focus on their jobs. If you plan to avail of insurance, please select a policy that will benefit you, your company, and the players. Once you got the work pace, you can quickly close a deal with an investor or hire more for your company. Esports are associated with risk, but all you have to do is give what you really got
Get A Quote And Get Coverage Today
Our Esports Insurance agents are ready to help you out.
Commercial Auto Vehicles We Cover
Auto Repair Shops
Beauty Salon
Churches
Cleaning Businesses
Construction Companies
Contractors
Grocery Stores
Handyman Services
Locksmiths
Manufacturing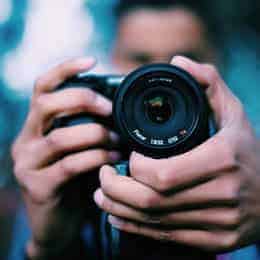 Photographers
Plumbers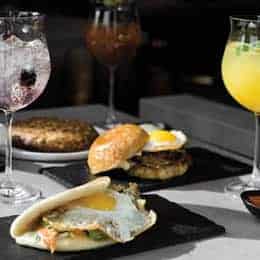 Restaurant
Retail Store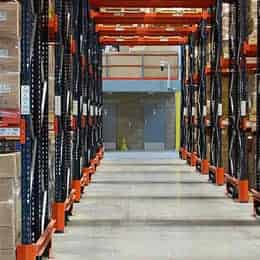 Wholesale Distribution