Livery Insurance: The Ultimate Guide
Rideshare services such as Uber and Lyft have increased their business. This has added to the already booming transportation industry in recent years. 
Furthermore, buses that transport people and party limos are also on the rise. 
If you own one of these businesses, you should make sure that you have the proper insurance to protect your most valuable business assets and finances. 
Here's everything you need to know about livery insurance. 
What is Livery Insurance? 
Livery insurance, also known as for-hire livery insurance, is a type of commercial auto coverage for businesses that generate revenue by transporting people. Because transporting people is such great responsibility, and people rely on livery drivers to get them to their destinations safely, it's important to protect them and your business assets with livery insurance. 
Remember that even the best drivers can get in an accident. On the other hand, businesses that incidentally transport people, such as hotel shuttle services, usually don't need livery service. 
What's the Difference Between Livery Insurance and Regular Insurance?
The main difference between regular and livery insurance is the type of coverage. Liabilities and risks are different when you drive a vehicle for business purposes. 
For example, if you drive your car to transport people and you get in an accident, your regular car insurance could deny your claim. If you drive a livery vehicle, your livery policy can cover these claims. 
Furthermore, livery insurance protects you beyond the commercial insurance policy the company you drive for may have. That includes rideshare companies that provide their own liability insurance but may limit what they cover based on certain criteria. 
What is a Livery Vehicle?
There are many different types of vehicles that can be considered livery vehicles, including:
Taxis
Limos
Buses
Town cars
Rideshare services
On the other hand, businesses that drive people as a courtesy (hotel shuttles, for example) aren't considered livery vehicles. Instead, they are covered under the business' commercial policy. 
What Does Livery Insurance Cover?
The most common types of insurance policies for transporting passengers include:
Taxi Insurance
Taxis are commonly found near large cities and airports as they provide transportation to the general public. Traditional taxis usually don't offer pre-arranged transport (unless sent by dispatch). Taxi insurance also covers vehicles that are described as a traditional taxi or black car service. 
Black Car Insurance
Black car and limousine services are types of pre-arranged luxury transportation. Usually, livery businesses that schedule appointments with specific pick-up and drop-off locations need this type of coverage. 
Non-Emergency Medical Transportation Insurance
Non-emergency medical transportation or NEMT vehicles are used to drive people who need help traveling to and from appointments for medical treatment. This type of transportation doesn't include emergency vehicles and ambulances. 
Rideshare Insurance
Thanks to rideshare companies such as Lyft and Uber, this type of insurance has become increasingly popular in recent years. People who use their private cars for livery need a special type of policy that covers more than basic auto insurance. 
Livery Insurance Requirements
Livery insurance requirements depend on the specific areas of business that you run and your location. Trusted insurance companies such as East Insurance Group can explain these requirements and regulations based on your location. It is generally considered unwise to drive for hire without notifying your insurance company as your insurance carrier can drop you if you defraud them.
In many states, livery vehicles require a minimum of one million dollars in livery liability coverage. If a livery business has vehicles that weigh more than ten thousand pounds, the insurance company usually requires livery trucks to be covered by at least two million dollars. 
Why Do I Need Livery Insurance?
Commercial livery insurance covers accidents, injuries, property damages, and lawsuits. This type of policy is important as it can help you pay for the damages to other people's property or injuries caused by your car if you don't have insurance. Livery insurance policies include medical payments coverage if someone is hurt in the livery vehicle. 
How Much Does Livery Insurance Cost?
The cost of livery insurance is similar to the cost of taxi insurance, falling somewhere between $5,000 and &10,000 a year. 
Livery insurance is expensive because for-hire drivers face big risks. Livery vehicle drivers spend more time on the road compared to the typical drivers. They also drive in more populated areas, and they almost always have passengers in the car. For insurance companies, this means they are at higher risk of an accident. 
The cost of livery insurance depends on several factors, including:
Location
How the vehicles are used
Driving record
Lever of coverage you require
Depending on these factors, livery insurance can be expensive. It's always recommended to ask your insurance representative if they offer discounts. 
Who Needs Livery Insurance?
While livery insurance requirements vary from state to state (contact your insurance specialist to check whether you need it), it is generally considered a good idea to have livery insurance if you are driving a livery vehicle. Livery vehicles are usually taxis, limos, buses, town cars, and rideshare services like Uber or Lyft. 
How to Find Livery Insurance Companies
Companies that offer insurance for taxis and limos usually provide livery insurance. When looking for a livery insurance company in your area, it's important to find someone who is trusted and experienced with many different types of insurance policies. East Insurance Group is an independent insurance agency that has helped over 50,000 small businesses all over the US. Our independent insurance specialists can help you choose the best carrier for your specific needs. 
What Does Livery Mean in Insurance?
Livery or for-hire livery insurance is a type of commercial auto coverage specifically created for vehicles that are used by companies that transport people. 
What is the Difference Between Livery and Taxi?
A livery is a type of service where the transportation is scheduled ahead of time, or is on a scheduled route. A regular taxi service, on the other hand, is typically hailed on the spot. 
What is a Livery Carrier?
A livery carrier is any vehicle that is transporting people and goods for hire, such as taxi services, buses, limos, and rideshare companies. 
Still confused about livery insurance or need some help getting a quote for your business? Contact us today and get all the information you need fast and for free!
Get matched with a provider that fits your needs today.
Auto Repair Shops
Beauty Salon
Churches
Cleaning Businesses
Construction Companies
Contractors
Grocery Stores
Handyman Services
Locksmiths
Manufacturing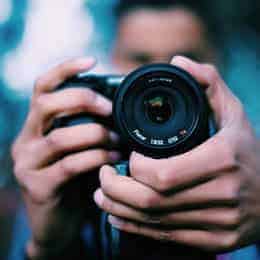 Photographers
Plumbers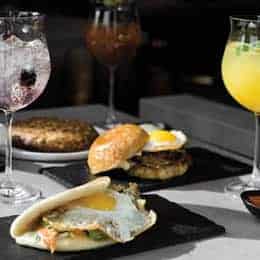 Restaurant
Retail Store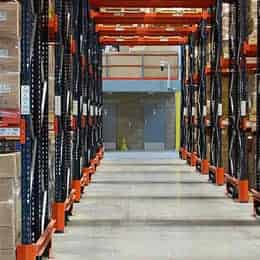 Wholesale Distribution