Painters Insurance: Everything You Need to Know
What insurance does a painter need? This is a very common question that painters have. Whether you are just starting out your painting business or you already have a thriving painting business, having the right type of insurance can protect your assets.
You already know how much work and money you invested in your business, so you probably don't want to risk it all over an unprecedented event that can happen to anyone.
Here's how painters insurance can help.
What is Painters Insurance?
Painters insurance is a type of policy that protects you from various financial risks that painting businesses face. It is also good to have this policy as many clients who want to contract painters require business owners with insurance.
Who Needs Painters Insurance?
It is recommended that all commercial painters have some form of painters insurance to protect their businesses, their employees, and themselves.
Businesses that could benefit from painters liability insurance, even if they don't exclusively offer painting services include:
Developers
Remodelers
General contractors
Handymen
Builders
How Much Does Business Insurance Cost for Painters?
Usually, professional painters need multiple types of insurance policies to protect their businesses. 
Here is how much they cost:
General Liability Policy: $50 per month, $600 per year
Workers' Comp Insurance: $275 per month, $3,320 per year
Commercial Auto Insurance: $135 per month, $1,600 per year
There are many factors that impact the price of the policy, including:
The type of service you offer
The type of equipment you use
Claims history
Location
Business size
Types of Painters Insurance Coverage
Liability Insurance: This type of policy covers the claims that result from general liability or property damage.
Workers' Compensation Insurance: This type of coverage provides employees with medical payments in case they get injured or sick due on the premises.
Commercial Vehicle Insurance: Auto insurance policy is often included in business insurance policies and it covers vehicles used for business purposes.
Property Insurance Coverage: This insurance covers damages to the property, your business inventory, and equipment.
Bodily Injury: This policy covers clients and others from damages or losses that result from your actions or the actions of your employees. It is always a good idea to have this type of coverage as it can protect your business against potential claims.
Business Interruption Coverage: This type of policy pays for up to one year of lost revenue caused by an insured loss of property.
Medical Payment Insurance: This type of painters insurance policy covers medical costs for people injured on property that is owned or leased by the business.
Other Types of Coverages Painters Often Need
Cyber and Data Breach Insurance
If you have a website and you use email marketing to get new customers, or if you make and accept electronic payments, cyber insurance is a great option for you to protect your business in case you get hacked.
Business Owners Policy (BOP)
BOP extends the protection of a general liability policy to include coverage for personal property and commercial buildings.
What Does General Liability Insurance Not Cover?
It's useful to know that the general liability policy doesn't cover:
Professional mistakes
Employee injuries and illnesses
Damage to business tools
Damage to your employees' tools
Auto accidents
Why Do Painters Need Insurance?
If you run a painting business, you probably want coverage that will protect you and your finances in many different situations. Here are some of the most common reasons why painters need proper insurance:
Painters Insurance Protects Finances
Let's say an employee of yours accidentally breaks a window with a ladder while working for a client. Regardless of the size of the window or the break, the client will want you to replace the window. With painters business insurance in place, your policy will cover the cost of repairs.
Painters Insurance Allows You to Have More Clients
Remember that your clients are also very nervous about you damaging their property. Painters insurance gives clients peace of mind because it proves that the client will be financially covered if you accidentally break or damage something. So if you want more, better-paying painting jobs, having this policy is an excellent start to attract more clients.
Your State Might Require Painters Insurance
Some US states might require you to have business insurance coverage. In that case, business owners need to have either general liability or workers' compensation insurance.
Painters Insurance Make Hiring Easier
If you are a business owner, you probably already know that finding good employees is never easy. Having painters insurance shows employees they will be protected in case they get sick or injured on the job.
Accidents can happen to anyone, anywhere, but having an employer who cares for the health and safety of their workforce really makes the job more attractive, especially for the top-tier employees.
Confused about painters insurance, or need some help getting a quote for your business? Call us or fill out a quote request form and get all the information you need fast and for free!
More Related Topics:

Get matched with a provider that fits your needs today.
Auto Repair Shops
Beauty Salon
Churches
Cleaning Businesses
Construction Companies
Contractors
Grocery Stores
Handyman Services
Locksmiths
Manufacturing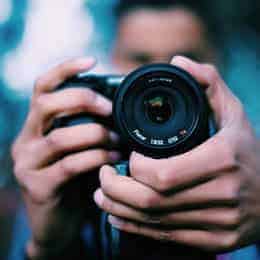 Photographers
Plumbers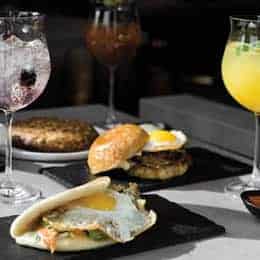 Restaurant
Retail Store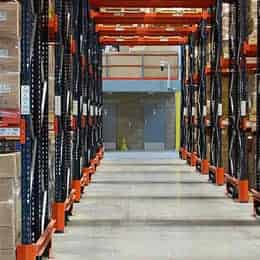 Wholesale Distribution