Hired and Non-Owned Auto Coverage: Benefits, Cost, & Why You Need It
Some businesses that either lease, rent, or borrow a vehicle or vehicles to use for business purposes need to get protection in the form of liability coverage to cover them against liabilities. This type of insurance is called Hired and Non-Owned Auto coverage or HNOA. With this auto policy, your business is protected from costs involving commercial liabilities as provoked by accidents using a hired vehicle or a borrowed personal vehicle from an employee and is used for the business.
Lawsuits can certainly be very costly, so considering getting a hired and non-owned auto insurance is very important if your businesses depend on either rented, hired auto, or borrowed to transport products or perform other tasks for the business, which involve travel. A hired and non-owned auto insurance policy is something that employers should consider as an investment.
What Does Hired and Non-Owned Auto Coverage Mean?
Hired and non-owned auto coverage or HNOA cover commercial auto liability damages. The policy includes settlements, attorney fees, and other legal costs that may result from an auto accident for which you or an employee of yours is responsible. 
What Is the Difference Between Hired and Non-Owned Auto?
To explain what differentiates hired auto coverage from non-owned auto coverage, let's first explain what hired and non-owned vehicles are.
Unlike commercial vehicles that a business owns to meet clients or transport equipment, products, or raw materials, many companies use vehicles they don't own in their daily operations. These vehicles can be rental (hired) or vehicles owned by employees (non-owned).
Hired Auto: Vehicles you lease, hire, or rent for your business purposes.
Non-Owned Auto: Vehicles owned by employees and used for the purposes of your company.
Hired and non-owned auto insurance policies insure vehicles from both categories and the passengers inside. Auto insurance protects you and your employees against many dangers and risks, including any damages to the vehicle or bodily injuries to any passengers during the accident.
What is the Liability Coverage for a Hired and Non-Owned Auto Insurance?
This commercial auto liability insurance offers coverage in the event of claims and at the same time, will also pay for costs involving legal and defense, which may include settlements, attorney fees, and the like when your company is sued because of an auto accident.
Having a hired and non-owned auto policy also protects your business when your employees, whether full-time, volunteer, or temporarily cause bodily injury or property damage while driving to fulfill a task for your business.
What is An Example of a Non-Owned Auto?
Non-owned auto is a vehicle owned by an employee and used for business purposes. Common examples included administrative employees using personal vehicles to run business errands and sales or customer service employees who are given an allowance for personal vehicles. 
What is An Example of a Hired Auto?
Hired autos are vehicles that a company leases, rents, hires, or borrows and uses for business purposes. 
What Does Hired and Non-Owned Auto Insurance Cover?
Hired and non-owned auto insurance cover property damage and injuries that happened while you or your employees were driving to work.
Here's how they work separately:
Hired Auto Coverage
Let's say a business rents a car for a salesperson who works at their company and needs a vehicle to travel to another city to attend an important business meeting. In case there is property damage, or they get hurt in an accident, hired automobile coverage can help you cover the costs if the other party files a lawsuit against your business following the accident.
Non-Owned Auto Coverage
Suppose an administrative worker used a personal vehicle for business purposes and got into an accident. While laws vary from state to state, the employer is responsible if the employee caused the accident, and the cause of the accident was negligence.
In this case, non-owned auto coverage could apply only after the employee's personal auto insurance expires. That said, if you are using your employees' personal vehicles for business purposes, you should make sure that the employees have appropriate coverage limits on their personal insurance.
General Liability Coverage
Usually, hired and non-owned auto insurance is an addition to a general liability policy. This policy excludes coverage for commercial vehicles (owned by the company) as these vehicles should already have full commercial auto insurance that covers damages to another driver's vehicle, medical expenses for injuries, and physical property damage.
What is Not Covered in the Hired and Non-Owned Auto Liability Insurance?
Although this auto insurance provides so much liability coverage, this insurance policy does not cover some aspects. Costs related to the physical repair of the hired or employee-owned vehicle and property damage while on transport inside the non-owned auto are not part of the coverage.
Liability coverage for HNOA also does not include accidents that occur while the employee is commuting or while the employee is doing a personal task but uses the hired auto, whether during work hours or after.
When an employee encounters a collision while doing work-related duties and uses a personal vehicle, personal auto insurance will pay for the damages incurred. Still, this policy will not cover the business in case of a claim. This is where HNOA will serve its purpose.
How Does HNOA Insurance Work?
HNOA Insurance solely covers business-hired vehicles, meaning autos on the lease, borrowed, hired, or under rent and used exclusively for business purposes. This kind of insurance policy usually works on either primary or secondary coverage.
The cost of this type of auto coverage differs as it is based on various factors, such as the age of the driver, their driving record, and the kind of vehicle used. It also includes whether the vehicle will be used internationally, locally, the number of vehicles on rent or borrowed, how often these autos will be driven, and a lot more.
There are ways to minimize risk exposures from your hired or non-owned auto. Some of these are having regular auto record checks, making sure the driver does not have a major driving record, imposing a stricter age requirement for the driver, the driving experience, etc. The employer can also try to get feedback about the driver's driving behavior while they are on the road.
A commercial auto policy is the best choice if a company owns its business vehicles that are purely used for work. Like personal auto insurance, the commercial auto policy covers physical damage, liability coverage, and medical expenses in case the driver or the passengers need treatment. It also covers damages if the one at fault is underinsured or uninsured.
Non-owned auto liability policy, on the other hand, covers damages of vehicles that are owned by the employee which they are using for the business of their employer. Non-owned auto liability insurance is for a non-owned vehicle of the company and is also not on the lease and is neither a hired auto.
When the employee has their own auto insurance, this will first be applied in case of a claim, and it protects the employer's interest. Business autos non-owned liability insurance does not apply to other types of vehicles such as golf carts, bicycles, and the like. When its driver causes damage to property or injury, general liability coverage will cover this.
A company that does not have HNOA insurance is exposing its assets to risk, so whether this kind of insurance is required in your state, it is always better to be on the safe side. Without HNOA insurance and an accident happen, the employer could be held liable. Try to reach out to a reliable and trusted insurance company so they can discuss all the policies involving vehicles. They can help you determine the most appropriate insurance for your business.
There are so many policies available that you could choose, which will help protect your business against liabilities. Besides auto insurance, you may also get other types of policies to get the maximum coverage, such as general liability coverage or a different kind of business insurance. If you are a business owner with more employees, you may also want to get workers' compensation insurance, etc.
Why Do I Need Hired and Non-Owned Auto Insurance?
If you and your employees operate vehicles for business reasons, you should consider having insurance. Accidents are unpredictable and depend on many factors that you can't control.
Additionally, you could be found negligent in some of these situations, including:
An employee's vehicle is not properly maintained.

An employee's insurance has expired.

An employee's driving record is below the standard required by the state.

Your business doesn't have any policies to handle the potential issues with vehicles they use for business reasons.
As a business owner, you may have a basic policy that covers you. However, it would be best to consider having appropriate insurance for your employees and other passengers.
Appropriately insurance is important to consider if your employees use company vehicles to finish tasks and run business-related errands. If employees are using your or the company's vehicle, it is a good idea to cover them in case they are ever involved in an incident.
Furthermore, if you have rented a car for yourself or your employees, you will probably want to ensure you have proper coverage for the vehicle, the driver, and the passengers. In this case, coverage means that the insurance will pay for any damages to the hired and non-owned vehicles involved in the crash. And let's not forget about the damages to another vehicle involved in the accident and its passengers — hired and non-owned auto insurance would also come in handy in this case.
Hired and Non-Owned Auto Coverage Requirements
While not legally required, HNOA insurance is important for your company if you often rent or use personal vehicles for business purposes. 
How Much Does Hired and Non-Owned Auto Insurance Cost?
Hired and non-owned auto insurance costs vary from $134 to $172 per month. Various factors can impact the price of an insurance policy that covers both hired and non-owned auto vehicles, including:
The age of a driver
Their driving record
The type of vehicles you use
For example, hired and non-owned auto insurance will cost more for companies that hire young employees with poor driving records.
Generally, because commercial vehicles have higher liabilities, hired and non-owned auto insurance usually costs more than personal auto insurance and about the same as commercial auto insurance.
However, when deciding what insurance to purchase, you should ensure that coverage is based on the demographics of the employees who drive these vehicles. Another factor to consider is whether you and your employees will drive vehicles locally, internationally, or both.
Specific industry risks can also affect the cost of the insurance. For example, hired and non-owned auto insurance will cost more if you use vehicles to transport heavy machinery than vehicles used for basic transportation needs. The cost of the insurance policy varies greatly depending on the specific situation each company finds itself in.
What is Non-Owned Physical Damage Coverage?
Non-owned physical damage coverage means that your policy covers you in case you make physical damage to another person's car.
Are you still confused about hired and non-owned auto coverage or do you need some help with getting a quote for your business? Contact us today and get all the information you need fast and for free! 
Get A Quote And Get Coverage Today
Our Insurance Specialists are ready to help you out.
Commercial Auto Vehicles We Cover
Big Rigs
Box Trucks
Dump Trucks
Truck Fleets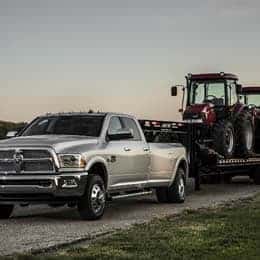 Hot Shot trucking
Semi Trucks
Snow Plows
Tractor Trailers