Tow Truck Insurance Cost: Everything You Need to Know
Tow trucks are commercial vehicles and are both an asset for tow truck companies as well as a liability.
A tow truck is an asset because it can operate as a regular towing and recovery vehicle, it can be sent to repossess a vehicle, and it can be part of auto repair and auto body shops, among other businesses. So, these vehicles open up more than one avenue for making money, but this versatility can also put them in risky situations. 
For example, in the case of towing companies, the cargo is the customer's vehicle which is a risk in and of itself.
This is why you need commercial tow truck insurance, but do keep in mind that depending on the risk level and the nature of the jobs your tow truck carries out, the insurance cost can vary. 
How much does it cost to insure a tow truck? What types of coverage do you need? 
Read on to learn about tow truck insurance cost. 
Or you can contact an independent insurance agency like East Insurance Group to get answers to your questions. You can also get multiple insurance quotes to help you find the right tow truck insurance policy for your tow truck business. 
Types of Tow Truck Insurance Coverages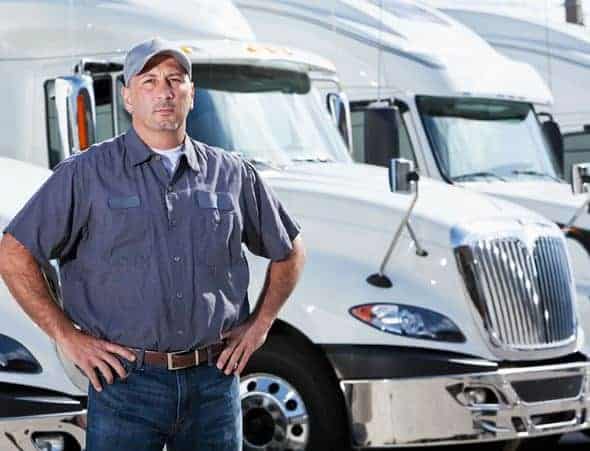 There are three main coverage options in tow truck insurance. Firstly, we will take a look at these major options and then we will discuss the smaller coverages.
Tow Truck Liability Insurance
This is similar to general liability insurance and works as the layer of protection for your towing company or your tow truck driver in case of an accident. It covers third-party bodily injuries and property damages caused by your tow truck with one of your employed or contracted drivers at the steering wheel. It starts as low as $300,000 and goes up to $1 million.
Medical Payments Insurance
This type of insurance covers the medical bills for you, your drivers, and the passengers in the truck (the users of your towing services) in case of an accident or auto-related injury.
Physical Damage Insurance
This covers all the repair costs in case your tow truck suffers damage in a collision with another vehicle or an accident caused by a fallen tree branch. This type of towing insurance includes three coverages: collision insurance, comprehensive coverage, and fire and theft.
Aside from the above-mentioned coverages, tow truck business owners can also get storage and towing protection. Many insurance companies (including East Insurance Group) offer garagekeepers legal liability insurance and on-hook towing insurance.
Garagekeepers Legal Liability Insurance
This is another important type of business insurance. It provides liability coverage to your company for any damage caused to a client's vehicle while it's in your charge. So, if a client's vehicle gets damaged while being repaired in one of your service stations or while it's in storage on your premises, garagekeepers insurance protects you. $500,000 is the typical coverage here.
On-Hook Towing Insurance
This type of liability insurance is similar to the previous one and is ideal for tow truck operators. As the name suggests, a towing business will primarily be towing a vehicle from point A to point B. So, any damages your client's car suffers while it's hooked onto your tow truck will be covered by on-hook insurance. $250,000 is the standard coverage in such cases.
Besides the above-mentioned commercial auto insurance coverages, you should also consider getting uninsured/underinsured motorist coverage, personal injury protection coverage, and workers' compensation coverage. In most states, workers' compensation insurance is mandatory by law for employees. In the case of independent contractors, it's best to get medical expenses coverage, personal injury protection coverage, or occupational accident insurance. You could bundle them in your primary insurance policy to lower your overall premium.
Finally, uninsured/underinsured motorist coverage protects you in case your tow truck ends up in an accident with a motorist who doesn't have adequate insurance. You will have to shell out a few extra dollars now, but when such an event occurs, you will end up saving a lot of time and hassle.
How Much is Tow Truck Insurance?
The average tow truck insurance cost is around $450 per month or around $5,000 per year. This price is for a single tow truck used for basic roadside or recovery towing. 
So, how much is towing insurance? The average tow truck insurance cost for a general liability policy (this policy is required by state law) for a small tow truck business is between $97 and $159 per month. 
When it comes to towing insurance costs, your insurance agency will help you create a policy that covers the basic requirements and your specific needs. 
Factors That Affect Tow Truck Insurance Costs
Five main factors have a direct impact on the cost of tow truck insurance:
Location: If your company is located in an accident-prone zone, then this probably means your business is thriving, but it also means that your tow trucks are more likely to meet an accident. Understandably, that would increase the cost of insurance.
Type of Tow Truck: Tow trucks come in all shapes and sizes. The greater the value of the tow truck, the higher the cost of insurance.
Operational Hours: If your business is operational 24/7, the cost of your tow truck insurance will be higher compared to the cost of companies that have standard working hours.
Services: If you offer repossession services, then you should know that that would definitely increase the cost of insurance because of the inherent risks involved in them. Similarly, if you tow high-end cars, then the liability attached to your business is greater, which in turn increases the cost of insurance.
Safety Programs: Do you have the state-recommended safety programs in place? This affects the insurance cost as well.
How to Lower Tow Truck Insurance Costs?
There are several ways to lower the costs of your tow truck insurance premium, including:
Paying the yearly premium in full
Bundling insurance coverage
Having a high deductible
Hire drivers with clean driving records
Applying risk management techniques 
How is Tow Truck Insurance Cost Calculated? 
When calculating tow truck insurance cost, you need to know that the insurance company will look at the factors mentioned above when determining your premium price. These factors are actually determining your risk, and they include:
Your business location
The types of vehicles you have
Hours of operation
The type of cargo you tow
The types of safety programs you apply
The Average Cost of Tow Truck Coverage by Business
The average tow truck insurance cost per month varies based on your business type. Towing is a lucrative business, but if you don't insure your company against any major fallouts, you might be forced to spend a lot of your hard-earned money on damage control. 
A qualified insurance representative with expertise in the towing industry will be able to help you navigate the processes involved in buying the right insurance policy. At East Insurance Group, our representatives are just a phone call away and available 24/7 for your assistance. Give us a call today for a quote.
Are you still confused about tow truck insurance cost, or do you need some help with getting a quote for your business? Contact us today and get all the information you need fast and for free! 
Get matched with a provider that fits your needs today.