What Do You Need to Know before Getting Tow Truck Insurance NY?
It is a well-known fact that the propensity of workplace hazards faced by truck drivers is high. However, the severity of the issue becomes clearer when we learn that in 2012 the rate of fatalities, injuries and illnesses faced by truck drivers were on average higher than that faced by workers in any other private sector occupation. In New York, tow truck drivers are specifically in most danger. The National Highway Traffic Safety Administration in New York says that tow truck drivers in the state are more likely to meet an accident resulting in either injury or fatality than any other type of drivers. While data made available by the New York State's Department of Motor Vehicles (DMV) shows that over the past three years, tow trucks have been involved in over 1,800 accidents.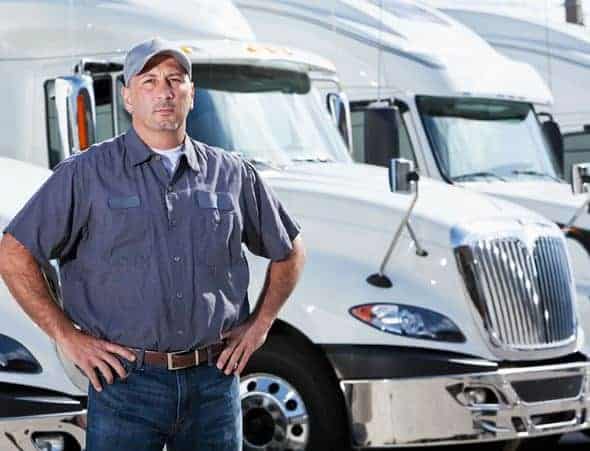 Accidents and the resulting injuries are not exclusive to tow truck businesses. However, it does present certain unique situations. For example, in bad weather conditions such as snow or hail storms, most other heavy vehicles will be off the road. But that's exactly when tow trucks are needed the most and, in the process, become more prone to accidents as well. Here's a manual for tow truck drivers that you could ask your drivers to go through.
As an owner of a tow truck business in New York, you need to be aware of all possible risks associated with the business. This will enable you to pick the right insurance plan for your business and protect all your assets, including your employees, independent contractors, and obviously your tow trucks. Also, remember that tow truck businesses are exposed to external claims and lawsuits. So, you need to ensure that the insurance plan you opt for has coverage for all possible liabilities faced by your business.
What Does Tow Truck Insurance In New York Cover?
In New York, you need a minimum auto liability insurance, including property damage and bodily injury coverage, to even register your vehicle with the DMV. However, while that may be acceptable for a personal vehicle, you need coverage for several other liabilities in the tow truck business.
Auto Liability
This is the basic liability coverage for property damage and bodily injury mentioned earlier. Consult your insurance broker and your lawyer to determine the amount that makes sense for your business before making the final decision.
Workers' Compensation
You will need workers' compensation coverage in NY for full-time employees. This is mandated by most state laws. Your drivers will receive weekly compensation payments and other benefits if they suffer injuries or illnesses while performing their jobs. Make sure you have a good policy in place because workers can file claims against the business if they feel the compensation package isn't adequate.
Occupational Accident Insurance
For independent contractors, you can opt for occupational accident coverage in lieu of workers' compensation. Similar to workers' compensation, select the coverage wisely because independent contractors can file claims as well.
Physical Damage
This will cover any damages to your vehicle, irrespective of whether your driver was at fault for the accident or a motorist or anyone else.
Garagekeepers Insurance
If, as part of your services, you store client vehicles overnight at your own facility – be it to provide repair services or simply for safe keep of the vehicle – then you need garage keepers insurance. If the client's car gets damaged in any shape or form while it's under your care, garage keepers coverage will cover the losses incurred.
Business Liability Insurance
This is a form of commercial general liability insurance. If during day-to-day operations a person or property not part of your business is injured or damaged, then the claims that may arise are covered by this. To ensure that you don't have to pay any compensation or settlement money from your own pocket, this coverage is necessary.
On-Hook Insurance
This is a liability coverage specifically for tow truck businesses. If the client's car gets damaged while it's being towed (hence the name on the hook), this on-hook insurance coverage safeguards your business. It covers damages caused by an accident or collision, those caused by weather conditions like hail, as well as those caused by theft or vandalism.
Uninsured/Underinsured Motorist Coverage
This can be considered optional coverage. In case your tow truck meets an accident with a motorist who isn't insured adequately, then this will cover it.
Before you select an insurance policy for your tow truck business, you need to first clearly understand any and all risks associated with your line of business. Next you need to get in touch with an insurance broker who understands the tow truck business. A regular auto insurance broker will not do. Our in-house insurance representatives at East Insurance Group are the best in the business. They are just a call away. So, what're you waiting for? Give us a call and get a free quote from us today!
Get matched with a provider that fits your needs today.